Conference Speakers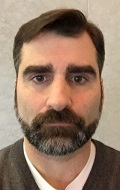 Hans Hummel
Global Marketing Manager, Hygiene & Preservation - Marketing, Lonza Inc.
Hans Hummel is the Commercial Development Manager at Lonza Inc.
His specialties are Product management, market development, marketing strategy, global marketing, P&L responsibility, product development, sustainable solutions. Over nine years marketing solutions and products to the Water Treatment industry, including municipal and industrial customers.
---
Wednesday 2:00 pm - 4:30 pm
Preservatives & Active Ingredients: The Workhorses Within
The FDA Issues New Rules for OTC Topical Antimicrobial Products: What's Next for Wet Wipe Manufacturers?
The antimicrobial hand hygiene market in the United States is going through significant disruption due to the FDA's proposed and final rulemakings for a range of over-the-counter (OTC) hand soaps, sanitizers, and sanitizing wipes. The FDA first proposed rulemaking for OTC Topical Antimicrobial Products in 1974 and there have been several proposed iterations since.
In December of 2013, the FDA entered a consent decree with the NRDC and proposed a reorganization of the 1994 OTC Antiseptics Drugs Tentative Final Monograph into three separate monographs. These include Consumer Antiseptic Hand Wash Products, Healthcare Antiseptic Products, and Consumer Antiseptic Hand Rub Products. Each product category has its own specific efficacy and data requirements which present challenges to companies already in the market, those that plan to enter these markets, and the suppliers of various actives.
We will review the three monographs, discuss the implications of the FDA's rulemaking for those that manufacture and market hand hygiene products including antimicrobial wipes, and outline how the industry is supporting theses product categories.
---