Conference Speakers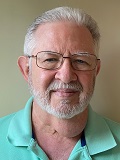 David Steinberg
President, Steinberg & Associates
David C. Steinberg is the Steinberg of Steinberg & Associates, Inc. With more than 30 years' industry experience, David is a world renowned industry expert whose preservative knowledge is second to none. He founded the Masters Program in Cosmetic Sciences at Fairleigh Dickinson University and has taught many courses, including Chemistry of Skin Care, Chemistry of Hair Care Ingredients, Cosmetic Raw Material Regulations, and Preservatives for Cosmetics. For more than 15 years he wrote a bimonthly column for Cosmetic & Toiletries Magazine. In 2006 he founded the Cosmetic Preservative Council and served as Executive Director. He is a Regulatory Affairs Professional Fellow and has served as Chapter Chair, National Treasurer and National President of the Society of Cosmetic Chemists. He is on the Board of Directors for the Independent Cosmetic Manufacturers and Distributors (ICMAD) industry association. He has received many awards, including: Eminent Visiting Scholar Virginia State University, Paper of the Year Australian Society of Cosmetic Chemists, and Society of Cosmetic Chemists Merit Award. He is a featured speaker at many industry events and always provides a unique perspective many find invaluable.
---
Wednesday 2:00 pm - 4:30 pm
Preservatives & Active Ingredients: The Workhorses Within
Product Stability and Preservation of Wipes: The Good, the Bad and the Ugly
Product stability, with the exception of drugs and foods, is voluntary in the United States, mandatory in the EU, yet critical in practice for both. It is important to understand how the US and EU regulations are met in these two opposite climates and what the FDA says about this in OTC drugs. Adequacy of preservation is a critical component of these regulations. What is happening to preservatives due to consumer dislike of them (as well as by marketers of finished goods)? Finally, what will the future hold in these interdependent areas?
---