Conference Speakers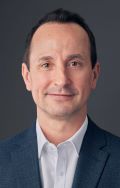 Matthew Tipper
Operations Director, Nonwovens Innovation & Research Institute (NIRI)
Matthew Tipper - Biography
Education:
PHD, Flushability of Nonwoven wet wipes, University of Leeds, 2015
BSc in Textile Studies University of Leeds, 1st Class honours, 1999
Current position & Duties:
Nonwovens Innovation & Research Institute Ltd.
• Business Director, NIRI Consulting, appointed 2015
• Operations Director, NIRI, 2005-2015
With a commercial background in manufacturing and nonwoven product development Matthew is now responsible for innovation, product development and project management at NIRI as well as day-to-day responsibility for the running of the R&D consultancy business.
Previous positions:
Matthew has worked in the nonwovens and technical textile industry for several leading companies in both development and manufacturing positions. He has direct experience of the design, development and manufacture of both single-use and durable nonwoven materials.
• Development Manager, Scott & Fyfe Ltd, Scotland, apt. 2003
• Manufacturing Manager, BFF Technical Fabrics, apt, 1999
---
Thursday 9:00 am - 10:30 am
Substrate Innovation: Revolutionary Fibers & Fabric Performance I
Approaches for Improving the Wet Strength and Dispersibility of Wetlaid Spunlace Wipes
Flushable wipes require opposing characteristics: high wet strength during packing and use, but low strength upon disposal, allowing the wipe to break down and disperse in the sewer system. Current solutions focus on wetlaid-spunlaced fabrics with regenerated cellulose content resulting in relatively high production costs.
Through a focus on spunlace process parameters and the fibre composition of wetlaid fabrics composed of wood pulp and regenerated cellulose, wipe fabrics with high wet strength and dispersibility have been achieved beyond current commercial performance. This paper investigates the influence of fibre dimension, blend composition, spunlace pressure profile, jet diameter and spacing on the wet strength of wetlaid spunlace fabrics.
---