Conference Speakers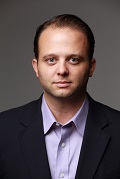 Jonathan Layer
Business Development Manager - Americas, Mogul South Carolina Nonwovens Corporation
Jonathan Layer has 7 years' industry experience in wipes business development with a focus in sales and product management. Jonathan has worked with major CPG brands and retailers to bring concepts to market, and he is passionate about solving consumer problems. Before joining Mogul South Carolina Nonwovens in 2016, Jonathan spent 5 years with Rockline Contract Manufacturing.
Jonathan holds a BS in Management from Georgia Tech and an International MBA from the University of South Carolina.
---
Thursday 9:00 am - 10:30 am
Substrate Innovation: Revolutionary Fibers & Fabric Performance I
Developments in Microfiber and Microfilament Wipes
How can the nonwoven industry capitalize on the dual impact of microfiber wipes' performance benefits along with the consumer's perceptions of microfiber wipes? I'll consider the obstacles that must be overcome for successful category growth, including confusion in the marketplace regarding definition and application, as well as the impact of our own perceptions of cost vs. value. I will highlight some of the technologies and product development Mogul is using to overcome these hurdles, and will make recommendations for the industry to consider.
---