Conference Speakers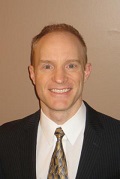 David Koehl
Global Business Manager - Home & Personal Care, Troy Corporation
David Koehl is the Global Business Manager for Troy's Home & Personal Care business. David has nearly 25 years of industry experience in a variety of roles ranging from Research & Development, product management, strategic marketing and international business development with a particular passion for new product development. Prior to joining Troy in 2013, David worked at Lonza for 15 years in various roles. David has Bachelor's and Master's Degrees in Chemical Engineering and a Master's in Business Administration.
---
Wednesday 2:00 pm - 4:30 pm
Preservatives & Active Ingredients: The Workhorses Within
Alternative Preservative Technology to the Rescue!
Traditional preservative technologies have come under significant pressure in recent years, both from increasing regulatory constraints and, perhaps most challenging, from shifting consumer perceptions that often have little or no scientific basis. The situation is even more complicated for global manufacturers as regulations and consumer tastes can vary considerably across borders. Preservative suppliers are responding in very creative ways, developing numerous alternative technologies that provide the necessary protections while still meeting the complex regulatory and consumer requirements. We will discuss some of the creative ways that preservative suppliers are bringing alternative preservative technologies to the rescue!
---