Conference Speakers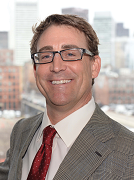 Brad Kalil
Director Of Market Research And Statistics, INDA, Association Of The Nonwoven Fabrics Industry
Brad joined INDA April 2013. Kalil comes to INDA from The Hartman Group where he was Senior Quantitative Research Analyst, advising the world's best known brands on consumer demand and market strategy. Prior to joining The Hartman Group, Kalil had a number of market research/analyst roles in the specialty pulp, tissue and hygiene markets. He also worked for RISI and spent seven years with Weyerhaeuser in market research and business intelligence with many of his customers being the largest hygiene producers in the world.
---
Wednesday 11:00 am - 12:00 pm
Consumer Trends & Market Data II
Quantifying the Nonwoven Wipes Markets: Known Knowns, Unknown Knowns and Unknown Unknowns
Brad will discuss market growth and drivers of the various wipes categories, all 34, and the overall supply–demand balance of the nonwovens market. The presentation will highlight key findings from INDA's recently released North American Nonwovens Industry Outlook report. In conducting the exhaustive research and analysis required for the report, and in comparing other industry reports, to quantify the wipes market you encounter known knowns, unknown knowns and unknown unknowns. Brad will also share guidance and potential watch-outs in regards to quantifying the North American nonwoven wipes markets.
---