World of Wipes® (WOW) International Conference
Click the image to view a 1 minute video brought to you by Suominen.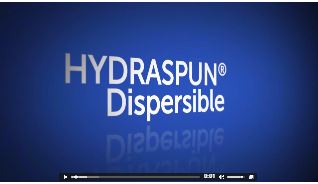 From industrial wipes to consumer wipes, WOW 2014 has something for everyone.
Welcome Reception: June 2, 2014, Mill City Museum, 704 South 2nd Street, Minneapolis, MN, 7:00 pm – 9:00 pm
Conference: June 3-5, 2014
INDA is pleased to provide specially priced rooms at a discount rate for the INDA World of Wipes Conference. At this time The Depot Renaissance Minneapolis Downtown rooming block has been filled. We have acquired various hotel rooming blocks with surrounding hotels, at discount rates ranging from $160.00 to $350.00.
Rates are non-commissionable and room reservations may be made at this rate as long as rooms are available in the group block. We have a limited amount of rooms and reservation requests are processed in the order in which they are received, so we encourage you to please submit your request as soon as possible. Deadline Date: May 16, 2014.
(Please note: Submitting your hotel reservation by the deadline does not guaranteed that a room will be available in the group block
at the group rate.)
WOW 2014 Hotel Reservation Form