Conference Speakers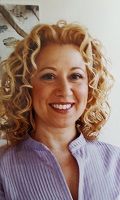 Arlette Palo
Principal, Arlette Palo Beauty Innovation Consulting, LLC
Arlette is the principal of Arlette Palo Beauty Innovation Consulting, LLC. Prior to starting her own business, Arlette was VP Corporate Global Innovation for the Estee Lauder Companies.
Arlette lead white space platform development for new segments in Skincare and Makeup Innovation categories. She lead multi-disciplinary platform teams made up of various functions delivering world class innovation. She lead Innovation for product, trend and consumer newness supporting the strategic imperatives of ELC's APAC region. Created a Korean Innovation Hub to capture K-Beauty trends and develop in-market products/concepts for ELC WW . Prior to 2004, Arlette was VP Global Product Development, Makeup and Fragrance at Clinique and VP Global Product Development, Skincare and Makeup for Estee Lauder Brand. Before joining the Estee Lauder Companies, she held various marketing, product development and for 7 years was a formulating chemist at L'Oréal. Arlette has enjoyed a diverse and impressive career and has over 30 years in the cosmetics industry. Arlette is named on 14 patents.
Arlette holds a B.S. in Biology from Muhlenberg College, Allentown, Pennsylvania. She has also taken graduate courses from Mount Sinai School of Medicine, New York, NY and Leonard Lauder Brand Symposium from September 2010 - May 2011.
---
Wednesday 10:00 am - 10:30 am
Consumer Trends & Market Data I
The Beauty of Wipes
Explore how and why wipes evolved into a disruptive innovation within the global beauty market. Identify the top global beauty trends and how the world of wipes plays a vital and key role in the beauty space. Discuss ___how to play___ and ___where to win___ in beauty with wipes innovation in all points of distribution. We___ll define how the beauty consumer___s behavior is driving category performance, innovation and product segmentation. Discover how wipes are ideally positioned to intersect the beauty trends of the future.
---
Wednesday 7:30 pm - 10:00 pm
Dining with Industry Thought Leaders
---