Conference Speakers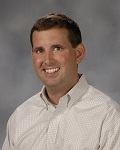 Ken Champa
Family Care Marketing Cottonelle, Kimberly-Clark Corporation
Ken Champa is the Senior Brand Manager for the Cottonelle Brand and is responsible for the marketing, sales, and business strategies for its Dry Bath and Flushable Wipe Products. Ken has nearly eight years' experience in the Consumer Packaged Goods industry, all spent with Kimberly-Clark. At Kimberly-Clark, he has also worked in marketing on the Kleenex, Poise, and Scott Brands along a role in Field Sales supporting CVS. Previous to this, Ken was a Certified Public Accountant (CPA) at PricewaterhouseCoopers, LLP providing assurance services to multiple Fortune 500 Companies. Ken has a master's degree in Marketing Strategy from Washington University in St Louis, and a bachelor's degree in Accountancy from the University of Notre Dame.
---
Friday 10:30 am - 11:25 am
Progress on the Flushability Issue
Persuading People Not to Flush: Communicating the industry's Flushable Wipes Message
A timely update on the issue and the industry's progress countering the threats presented by legislation, litigation, regulation, and unfavorable media attention to the flushable wipes sector.
---