Homtex, Inc. Named Official Mask Provider of U.S. Capitol Complex in Washington, D.C.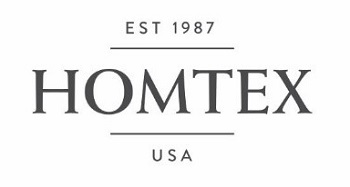 CULLMAN, ALA., November 23, 2020 – HomTex, Inc. has been awarded a contract to provide the United States Capitol complex with masks.
In response to the Covid-19 pandemic, HomTex shifted its focus to producing BFE95 reusable and washable facemasks. This shift was a concerted effort to protect the community, protect their current workforce, and expand to hire additional employees in a time when most companies were experiencing mass layoffs.
Starting in September, HomTex supplied the Architects of the Capitol in Washington, D.C., with cloth mask to wear. HomTex is providing cloth face masks in a black and white option.
"We're excited and honored to be able to provide masks for the safety of our elected men and women," said Maury Lyon, Vice President of Sales for Apparel and Masks. "We are very pleased to be able to pivot our business to protect the citizens of our community, state and country."
In October, HomTex also supplied 3 ply general purpose face masks under the HomTex PPE brand Sovereign America. www.sovereignamerica.com These masks are USA Made 3 Ply masks produced in the Cullman, Alabama operation.
HomTex, Inc., has been in the home textiles industry since 1987. Still operated by the original founder, HomTex has developed nationally recognized bedding products that are offered by a wide variety of retailers across the United States. In 2020, HomTex started developing cloth and disposable facemasks. All products are produced within the United States at one of the company's four production facilities.
###