Hygienix Innovation Award Finalists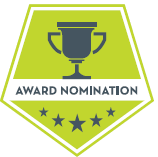 The INDA Hygienix™ Innovation Award will recognize innovation in hygiene areas such as: consumer or institutional end products, end product components, or fabrication techniques that use nonwoven fabrics in a way that expands the usage of nonwovens.
Each finalist will give a 10-minute presentation, with attendees casting their votes afterward. The Hygienix Innovation Award™ Winner Announcement will be announced Thursday, November 9, at 12:00 pm.
2017 Finalists include:
ALYNE: ALYNE™ Protective Underwear 


Introducing ALYNE™ a brand-new product, that totally manages fluid absorption in a different than any other protective underwear! ALYNE DIAMOND QUILT™ employs multiple layers of different SAPs that absorb at different rates, from quick absorption to complete absorption without the bulkiness!  How it works is the SAP layers are Diamond Quilted in a pocketed structure, sandwiched between layers of polypropylene spunbond and then ultrasonically bonded together.  This adds stability, excellent SAP absorbency management, thinness, dryness and does not feel like the wearer is wearing a wet sponge.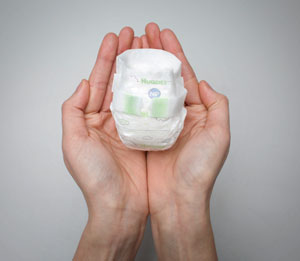 Kimberly Clark : Huggies® Little Snugglers® Nano Preemie Diaper

Working alongside NICU nurses, neonatal therapists, and our Huggies® Nurse Advisory Council, the team developed and brought to market the Nano Preemie diaper, our smallest diaper ever which provides soft, gentle protection for the most delicate babies.

Pampers® Preemie Swaddlers Size P-3 Diaper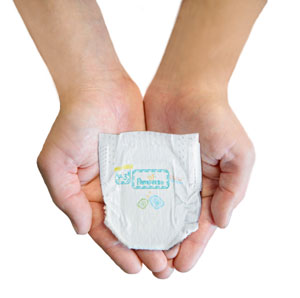 The new Pampers Swaddlers line-up is specially designed for premature infants – because we know the smallest babies need the proper fit, tailored features and a soft touch the most. Designed with NICU nurses around the world, the new "right-sized" diapers include customizable features that enable minimal disruption to care. For the first time anywhere in the world, we introduced a size smaller than our micro-preemie, also called size P-3, sized to fit babies less than 800g. This new size, as well as our existing micro-preemie size P-2, have several substantial improvements.