It's a half-week of WOW in the Windy City, June 7 – 10, 2016! Join us for The World of Wipes® (WOW), and you'll be on the leading edge of the latest technological breakthroughs in the global wipes industry. New markets, new products, new technologies, formulations, flushability, industrial wipes, regulations and packaging – if the topic is driving the wipes industry anywhere in the world, we'll be talking about it here. And with WOW's many networking opportunities, you'll make spectacular connections during receptions, at breakfast and breaks, while you're exploring tabletop displays and at Dinner with Industry Thought Leaders.
The World of Wipes® International Conference will be held at the Sheraton Grand Chicago Hotel – and while you're here, you can also attend the WIPES Academy at the Renaissance Chicago North Shore Hotel on June 6th and 7th.
Register today – and expand your knowledge of industry innovation!
A PREVIEW OF SPEAKER PRESENTATIONS INCLUDES:
Walmart's U.S. Manufacturing Initiative
Joe Quinn, Senior Director, Public Affairs and Government Relations, Walmart Stores, Inc.
Find out how Walmart is supporting U.S. manufacturing by working with companies to manufacture on-shore, boost sales of U.S. made products, and source locally for materials and products, from the world's largest retailer's Senior Director of Public Affairs and Government Relations. Learn More »
The Essence of Crisis Preparedness – What You Need To Know
Doug Petkus, Senior Vice President Corporate Practice, Ketchum, Inc.
A world-renowned crisis management expert brings you best practice approaches to handling issues before they become a crisis, with a review of the basics for mitigating negative reputational impact. Learn More »
Connecting with Consumers: Understanding the Value of Trends in New Product Development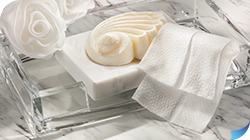 Tara Thompson
, Senior Director of Fragrance Business Development & Fragrance Sales, Flavor & Fragrance Specialties
FFS's Senior Director of New Fragrance Business and Fragrance Sales takes you on a journey through trend tracking, identifying the most critical pieces to consider when pursuing new development ideas.
Learn More »
New Nonwovens Platforms for the Household Cleaning Market
Randall Morgan, Research Scientist, Kimberly-Clark Corporation
Breakthrough research scientist Randall Morgan presents a look at the market demand that led to the development of a new meltblown-HYDROKNIT nonwoven and the unique process used to manufacture it. Learn More »
Dude Wipe Update: How an INDA Innovation Award Translated Into a Shark Tank® Investment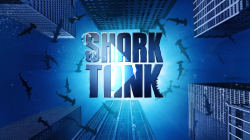 Sean Riley, President and C.E.D., Dude Products, Inc.
Sean Riley, President and Chief Executive Dude of Dude Products, Inc., gives us an update on this winner of an INDA Innovation Award since Dude Wipes appeared on Shark Tank in 2016. (Mark Cuban made the deal with a $300,000 investment for 25% of the company.) Learn More »
Flushability: Progress through Collaboration – But Issues Remain
Dave Rousse, President, INDA
Follow the latest breaking progress made toward the challenges of flushability from wastewater perspectives and ISO Standards, presented by INDA's President and industry veteran. Learn More »