INDA Consultant Network
The Consultants' Network is a consortium of INDA Member Consultants. These Consultants have expertise in the areas of management, product development, market research, competitive intelligence, technical consulting, intellectual property and much more.
The number of Consultants recognizing the benefits of being included in this Consultants' Network continues to grow year after year. The Consultants' Network is for INDA Members only. To discover how you can become an INDA Member and be a part of the Network, contact Morris Collins, mcollins@inda.org, (919) 459-3700 ext. 3714.
Below is a listing of INDA Member Consultants and the services they offer.
4C Air Inc.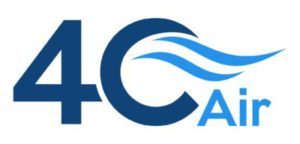 1151 Sonora Ct, Suite 1
Sunnyvale, CA 94086
UNITED STATES
Contact: Dr. Lei Liao
Phone: (650) 847-7562
Email:
lei.liao@4cair.com
Website:
www.4cair.com
4C Air Inc. is partially funded by Stanford University. With two of the founders still serving as professors at the University.
A.D. Jezzi & Associates, LLC
169 Upland Terrace
Bala Cynwyd, PA 19004
UNITED STATES
Contact: Rick Jezzi
Phone:
(610) 202-2374
Fax:
(610) 972-9844
Email:
Rick@ADJezziAssoc.com
Website:
www.nonwoven-us.com
A management and technical consulting company in the area of New Product Development; specializing in Baby Diapers, Personal Care Absorbent Products such as Adult Incontinence, Feminine Hygiene, Baby Wipes, and Non-Woven Technology and their End-Products.
Apis Rex

Chemin De Thiere 4
1272 GENOLIER
SWITZERLAND
Contact: Jonathan Bourget
Phone: 41-79-477-3276
Email:
jonathan.bourget@apisrex.com
Website:
http://apisrex.net/www.nonwoven-us.com
American Association of Textile Chemists & Colorists
P.O. Box 12215 

RTP, NC 27709-2215
UNITED STATES
Contact: John Y Daniels, Executive Director
Phone:
(919) 549-8141
Fax:
(919) 549-8933
Email:
danielsj@aatcc.org
Website:
www.aatcc.org
Applied DNA Sciences


50 Health Sciences Drive
Stony Brook, NY 11790
UNITED STATES
Contact: Thomas Gladtke
Phone: (631) 240-8800
Fax: (610) 972-8900
Email: thomas.gladtke@adnas.com
Website: www.adnas.com
Applied DNA Services creates unique  DNA-based scientific solutions to address the challenges of modern commerce. Applied DNA Services innovates products to overcome supply chain challenges for textile and apparel.
Blue Heaven Enterprises, Inc.
205 Mayfair Place 


Hopkinsville, KY 42240
UNITED STATES
Contact: Robert Burkhead, President
Phone: (270) 887-9431
Email: rburkhea@bellsouth.net
Website: www.blueheaventech.com
Consultant to the Air Filtration Industry.
Blue Sage Capital 


114 W. 7th Street, Suite 820
Austin, TX 78701
UNITED STATES
Contact: Jonathan Kaskow, Senior Associate
Phone: (512) 536-1900
Email: jonathan.kaskow@bluesage.com
Website: www.bluesage.com
Private investment firm.
Bohlander Associates
54 Herrmann Lane
Easton, CT 06612
UNITED STATES
Contact: Peter Bohlander, President
Phone: (203) 268-1718
Email: bohlanderpeter@gmail.com
Product development and new business development specializing in the Far East.
BMO Capital Markets Corp.


3 Times Square
New York, NY 10036
UNITED STATES
Contact: Mark Wilde,  MD, Research Equity Analyst
Phone: (212) 883-5102
Email: mark.wilde@bmo.com
Website: www.bmo.com
Cover equity of companies in nonwoven space (Berry Global) as well as adjacent companies in fluff pulp (Domtar and Glatfelter).
Brian McClay & Associates, Inc.


46 Pacific Avenue
Senneville, QC H9X 1A9
CANADA
Contact: Brian McClay, President
Phone: (514) 457-4450
Email: brian@pulpmarket.ca
Provider of a subscription-based market information service to the global wood pulp trade.
Chapas, Chinai & Associates
93 Woodholme Way
Elkton, MD 21921
UNITED STATES
Contact: Richard B. Chapas, Principal
Phone: (410) 920-3369
Email: rich_chapas@hotmail.com
Our focus is the development of new and improved products based on our expertise and experience in nonwovens, absorbent materials and products, biodegradable and renewable materials, adhesives, resins, composites, polymer technology, consumer and industrial disposable products, such as, wipes, filtration, and medical devices. Our capabilities include product design, data analysis from laboratory and consumer testing, raw material sourcing, sustainability, and environmental conformance.
Coley Company
1175 Revolution Mill Drive, Suite 9
Greensboro, NC 27405
UNITED STATES
Contact: Doug Coley
Phone: (336) 218-6637
Email: drcoley@coleycompany.net
Website: www.coleycompany.net
Executive Search Firm that specializes in the Nonwoven Industry placing positions throughtout the U.S.
Creative Machine Designs, Inc.


3 Corporate Park Drive
Derry, NH 03038
UNITED STATES
Contact: Jerry Rocha
Phone: (603) 695-2980
Fax: (603) 493-9025
Email: jrocha@creativemachinedesigns.com
Website: www.creativemachinedesigns.com
Technical consulting relating to touch fasteners and methods of producing them, including the use of ultrasonics.
Crown Abbey, LLC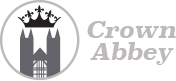 1409 Hunter
Franklin, TN 37064
UNITED STATES
Telephone: (201) 574-3181
Contact: Heidi Beatty
Email: hbeatty@crownabbey.com
Project management, product development consultancy.
Deragger, Inc.


1220 Main St., #400
Vancouver, WA 98660
UNITED STATES
Contact: Todd Sturtz, Director of Sales
Phone: (360) 215-7676
Fax: (360) 690-5056
Email: todd@deragger.com
Website: www.deragger.com
Technology provider for deragging/unclogging pumps.
DI 2 Technologies
P.O. Box 4720
Davidson, NC 28036-4720
UNITED STATES
Telephone: (704) 528-0302
Fax:  (704) 528-1628
Contact: William Younts
Email: budyounts@di2tech.com
Provides regulatory compliance consulting services for fire retardant state and federal standards. Provides technical product development consulting services.
Dosi Latinoamerica, S.C.
Agustin Vera 925-A, Col. Polanco
78220 SAN LUIS POTOSI, S.L.P.
MEXICO
Telephone: 52 1 444 829 1371
Contact: Rolando Dominguez
Email: dominguezr@dosi.mx
Consulting work throughout the nonwoven supply chain. Develop commercialization plans for Latin America. Market statistics in Latin America.
Dwypers


1035 Euclid Avenue
Atlanta, GA 30307
UNITED STATES
Telephone: (833) 399-7377
Contact: Alison Gordon, President
Email: alison.gordon@dwypers.com
Expert in the field of pocket-sized diaper kit solutions.
Earthly


663 W. 35th St. #5
San Pedro, CA 90731
UNITED STATES
Contact: Rochelle Serna, Fouonder & CEO
Phone: (310) 990-0765
Email: rochelle.serna@gmail.com
Website: www.rochelleserna.com
I am immersed in the green market consumer space and work with mothers and consumers helping them find greener lifestyle products.
Extrusion Group, LLC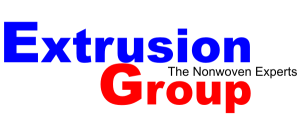 1425 Market Blvd.
Suite 530-123
Roswell, GA  30076
UNITED STATES
Telephone: (404) 419-6700
Fax:  (404) 419-6711
Contact: Mike Houston
Email: mhouston@extrusiongroup.com
Group is a diverse group of innovative professionals with demonstrated expertise in research, development, design and manufacture of advanced nonwoven equipment, processes and materials.
FPInnovations
570 Saint-Jean Blvd.
Pointe-Claire, QC H9R 3J9
CANADA
Contact: Alois Vanerek
Phone: (514) 782-4100
Email: alois.vanerek@fpinnovations.ca
Research in forest operations, wood products, pulp, paper, and biomaterials.
Frank Baker & Associates, LLC
5171 Old Hickory Blvd.
Nashville, TN 37218
UNITED STATES
Contact: Frank Baker, Jr. , President
Phone: (615) 499-1775
Email: frank@frankbakerassociates.com
Website: www.frankbakerassociates.com
Filtration media consulting including marketing, product development, and melt spinning process development.
Global Safety Management
10006 Cross Creek Boulevard Suite 440
Tampa, FL 33647
UNITED STATES
Contact: Eric Stratis, Chief Sales Officer
Phone: (813) 435-5161
Email: eric.stratis@gsmsds.com
Website: www.gsmsds.com
GSM provides safety data sheet services around (M)SDS management, authoring and translation to help members avoid OSHA fines.
Gregory Giller
1712 Throwbridge Lane
Plano, tx 75023
UNITED STATES
Contact: Gregory Miller, Sales Manager
Phone: (872) 867-5200
Email: gregorygiller@yahoo.com
Consultant for nonwoven products including sourcing raw materials and finished products.
Holmes Consulting
129 Kelekent Lane
Cary, NC
UNITED STATES
Contact: Rory Holmes
Phone: (919) 600-1550
Email: roryaholmes@gmail.com
We assist industry to raise capital for expansion or to complete a merger and acquisition transaction.
IFAI – Industrial Fabrics Association International


1801 County Rd B West
Roseville, MN 55113
UNITED STATES
Contact: Cherie Schmit
Phone: (651) 222-2508
Fax: (651) 631-9334
Email: generalinfo@ifai.com
Website: www.ifai.com
IFAI provides events, publications, education, networking, business resources, industry advocacy and more. We work with members to provide sourcing solutions and referrals throughout the sales and production cycle. We deliver timely industry content to help you stay informed about your marketplace. Our divisions provide market-specific activities and benefits to members.
IHS Markit
1401 Enclave Parkway, Suite 500 


Houston, TX 77077
UNITED STATES
Contact: Karen Jones, Service Leader, Fibers & Feedstocks
Phone: (281) 531-4660
Email: karen.jones@ihsmarkit.com
IHS is the premier provider of Market, Planning and Business Advisory services offering a unique combination of consulting analytics and expertise for the global chemical, plastics, fibers and chlor-alkali industries. With offices in Houston, New York, London, Dubai, Düsseldorf, Singapore and Shanghai, IHS has provided expert business advisory services to a broad base of companies across multiple value chains and geographies since 1979. Clients to IHS services include chemical and oil companies, technology & EPC companies, banking and financial institutions, plastic converters, textile & apparel manufacturers, brand-owners, grocers/retailers, government agencies and trading companies.
Investkonsult Sweden AB
Koppargatan 9
602 23 NORRKÖPING
SWEDEN
Contact: Johan Berlin, Managing Director
Phone: 46-11-106-075
Fax: 46-11-124-026
Email: info@ik.se
Consultants to the nonwoven and absorbent hygiene producers worldwide. Professional and objective valuations as well as handling of surplus equipment.
Jenkins, Wilson, Taylor & Hunt
(Patent Attorneys)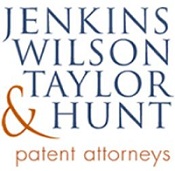 University Tower, Suite 1400
3100 Tower Blvd.
Durham, NC 27707
UNITED STATES
Contact: Richard Jenkins, Patent Attorney
Phone: (919) 493-8000
Fax: (919) 419-0383
Email: rjenkins@jenkinswilsontaylor.com
Website: www.jenkinswilson.com
Experts in patent applications for nonwoven products.
John Anderson
2031 Sandy Pond Lane
Waxhaw, NC 28173
UNITED STATES
Contact: John Anderson
Phone: (704) 243-1244
Email: jafortrel@aol.com
Consultation to fiber producers or marketing, product design and distribution.
Kline & Company


35 Waterview Boulevard, Suite 305
Parsippany, NJ 07054
UNITED STATES
Contact: Laura Mahecha
Phone: (973) 435-6262
Fax: (973) 435-6291
Email: laura.mahecha@klinegroup.com
Website: www.klinegroup.com
Kline & Co. is a market research and consulting firm serving the I&I cleaning products market.
Lifshutz Consulting
12985 W. Kokopelli Drive
Peoria, AZ 85383
UNITED STATES
Contact: Norman Lifshutz
Phone: (623) 242-7304
LUCIDi4 Limited


125 Soi Chan 32
Sathorn, Bangkok
THAILAND
Contact: Kevin Snook, CEO
Email: kevin@lucidi4.com
Website: www.lucidi4.com
Phone:(623) 242-7304
LUCIDi4 helps manufacturing leaders get optimum results from their factories using real time data systems to direct the daily operations.
MAJIQ


8520 154th Ave NE
Redmond, WA 98033
UNITED STATES
Phone: (425) 881-7100|
Email: david.pawelke@majiq.com
Website: www.majiq.com
MAJIQ Inc. is a leader in enterprise software and services for the pulp, paper, and nonwovens industry. MAJIQ develops software products including sales order processing, planning & scheduling, production & quality, transportation management, warehousing, and business intelligence.
Mark R. Snider, LLC
174 Firefly Valley
Hayesville, NC 28904
UNITED STATES
Phone: (404) 218-5552
Email: marksnider@mindspring.com
Website: www.marksnider.com
Consultant to general industry, equipiment sales, market research, project management.
MRI – The Mayberry Group


707 West Pine Street, Suite 600
Mount Airy, NC 27030
UNITED STATES
Phone: (336) 789-3200
Email: rellis@mrmayberry.com
Website: www.mrmayberry.com
Since 1988, MRI – The Mayberry Group has specialized in the specialty chemical, textile, apparel, and retail industries providing executive search services to our client companies.
MMC (Medical Manufacturers' Consultants)


3234 Ella Lane
New Port Richey, FL 34655
UNITED STATES
Phone: (727) 808-7336
Fax: (631) 656-3810
Contact: Patrick J. Lamb
Email: plamb@dukal.com
Website: www.dukal.com
Consulting on bio material and substrate used in wound dressing and nonwoven dressing for general use in hospitals.
Myers Bigel, P.A.


4140 Parklake Avenue, Suite 600
Raleigh, NC 27612
UNITED STATES
Phone: (919) 854-1400
Contact: Anthony DeRosa
Email: aderosa@myersbigel.com
Website: www.myersbigel.com
Intellectual property law firm with an emphasis on patent law offering legal services in acquiring, protecting, and exploiting patent assets.
National Institute Of Technology Jalandhar


#35, Sant Avenue, Opp. Alpha One Mall
G.T. Road
Amritsar, Punjab 143001
INDIA
Phone: 91-181-2690-301
Contact: K.V.P. Singh
Email: singhkv@nitj.ac.in
Website: http://www.nitj.ac.in
Academic research.
Nelson Laboratories, Inc.


P.O. Box 571830
Murray, UT 84157
UNITED STATES
Contact: Adam Meese
Phone: (801) 290-7500
Email: ameese@nelsonlabs.com
Nelson Labs is a leading provider of full, life cycle microbiology testing services for the healthcare industry.
Nonwoven Source
100 Bartlett Peak Drive
Georgetown, TX 78633
UNITED STATES
Contact: Joe Wahlquist
Phone: (512) 966-1083
Email: joewahlquist@nonwovensource.com
Providing technical and sourcing support for the nonwoven industry.
Nonwoven Technology Associates LLC
1018 Estates Avenue
Fort Mills, SC 29707
UNITED STATES
Contact: Ed Thomas
Phone: (615) 519-2494
Email: het852@gmail.com
Technology and development consulting.
Nonwovens by Design
418 Allison Circle
Anderson, SC 29625
UNITED STATES
Contact: Jeff Willis
Phone: (804) 332-1802
Email: jeff.willis1@verizon.net
O'Neal, Inc.
10 Falcon Crest Drive


Greenville, SC
UNITED STATES
Phone: (864) 298-2000
Contact: Shane Bolding, Vice President
Email: sbolding@onealinc.com
O'Neal provides design, engineering, procurement, and construction services for capital projects to clients in the nonwovens industry.
P.W. Johnson
20 Wiseton Court
Simpsonville, SC 29681
UNITED STATES
Phone: (864) 399-3376
Email: pjohnson8371@charter.net
Price Hanna Consultants LLC
603 Fairway Dr. 


West Chester, PA 19382
UNITED STATES
Contact: Pricie Hanna, Managing Partner
Phone: (610) 793-1500
Email: phanna@pricehanna.com
Global management consulting services for the nonwoven and hygiene industries.
Product Investigations Inc.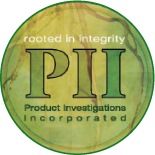 151 East 10th Avenue
Conshohocken, PA 19428
UNITED STATES
Contact: Sophia E. Shelanski, Clinical Research Scientist
Phone: (610) 825-5855
Fax: (610) 505-9553
Email: sshelanski@productinvestigations.com
Product Investigations Inc. is an independent clinical research laboratory specializing in safety and efficacy testing for a wide variety of products, including personal care and household products, toiletries, medical devices, textiles, cosmetics, pharmaceuticals, and active/raw ingredients.
Recruiter Solutions International
8850 Tyler Blvd 


Mentor, OH 44060
UNITED STATES
Contact: Lisa Sprowls
Phone: (800) 992-3875
Fax: (800) 992-3874
Email: lisa@rsipeople.com
Website: www.rsipeople.com
Executive search firm specializing in the filtration industry.
Richer Investment S.A. De C.V.
Villa Chipinque 101 Colonia Villa Chipinque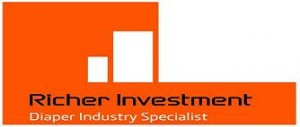 6297 GARZA GARCIA N.L.
MEXICO
Contact: Carlos Richer, President
Phone: 52-181-1277-3173
Fax: 52-81-8303-0688
Email: cricher@richernet.com
Website: www.disposablediaper.net
We are eager to provide you with the best consulting services available to the disposable diaper industry today. If you are looking to get started in the disposable diaper business, we can teach you and help you understand what is needed in order to avoid common and costly mistakes. If you are already a diaper producer, our in-depth diaper factory audits can help you identify problems and save you tons of money.
Sanford Holshouser Economic Development Consulting, LLC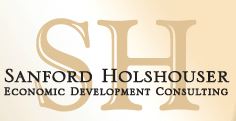 4141 Parklake Avenue, Suite 200
Raleigh, NC 27612
United States
Contact: Rocky Lane, Manager
Phone: (919) 653-7805
Email: rlane@sanfordholshouser.com
Sanford Holshouser Economic Development Consulting, LLC provides site selection and incentive negotiation services to Association members, which are choosing a location for a new facility or expanding an existing facility. These services will help assure that a company will make a well informed site selection decision based on all necessary information and data, and that a company will receive the benefit of the highest possible levels of financial incentive support for a new or expansion project.
Schlegel Und Partner
Ludwigstrasse 6


Weinheim, 69469
Germany
Contact: Silke Brand-Kirsch
Phone: 49-6201-99150
Fax: 49-6201-99-1599
Email: silke.brandkirsch@schlegelundpartner.de
Surveys targeting almost all nonwovens (durable and disposable) markets around the globe.
SGS


291 Fairfield Ave
Fairfield, NJ 07004
United States
Contact: Mafalda Salvi, Business Development Manager
Phone: (973) 575-5252
Fax: (973) 575-7175
Email: mafalda.salvi@sgs.com
SGS supplies testing and auditing services, chemical testing, performance and claim substantiation.
Shanghai UnionMesse Exhibition Service Co., Ltd.
Rm 502, Block 44, No.555 Guiping Rd.
Shanghai, China
Contact: Liufeng Gu, General Manager
Phone: 86-21-5456-2393
Fax: 86-21-3965-1524
Email: unionmesse@163.com
Website: www.unionmesse.com
Shanghai Unionmesse Exhibition Co., Ltd. is the professional exhibition service company in Shanghai, China. We organize Chinese companies to participate in exhibitions all over the world.
The Segue Group, LLC
212 Breton Drive
Greer, SC 29650-2842
UNITED STATES
Contact: James Posa, President
Phone: (864) 908-6355
Fax: (864) 244-9961
Email: jimposa@seguegroupllc.com
Business planning, research, sales planning, operations, acquisition, integrations, and more. All associates have 25  years' experience.
Smith, Johnson & Associates
116 Millstone Way
Monroeville, NJ 08342
UNITED STATES
Contact: Robert A. Johnson, Principal
Phone: (856) 243-5730
Fax: (856) 487-0455
Email: RJnonwoven@aol.com
Consultants in marketing, market research and product development.
SNS Nano Fiber Technology Co. LLC
201 E. Steels Corners Road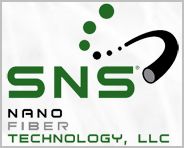 Stow, OH 44224
UNITED STATES
Contact: Dr. Laura Frazier
Phone: (330) 730-2034
Fax: (330) 928-8726
Email: lfrazier@struktol.com
SNS is a consultancy that specializes in managing the production of electrospun fibers.
Southern Regional Research Center
(SRRC-ARS-USDA)
PO Box 19687
New Orleans, LA 70179-0687
UNITED STATES
Contact: Brian D. Condon
Phone: (504) 286-4541
Fax: (504) 286-4419
Email: brian.condon@ars.usda.gov
Consultants in the development of cotton and natural fiber products.
TC2 Textile/Clothing Technology Corporation
211 Gregson Drive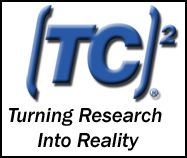 Cary, NC 27511
UNITED STATES
Contact: Peter N. Butenhoff, President
Phone: (919) 380-2170
Fax: (919) 380-2181
Email: pbutenh@tc2.com
Consultants for research and testing, third party testing lab.
Textile Research Associates
105 Shenandoah St. 


Clarksville, TN 37043
UNITED STATES
Contact: Dr. Christine Sun
Phone: (931) 647-3531
Fax: (931) 802-5109
Email: christine.sun@textileresearch.org
Website: www.textileresearch.org
Textile Research Associates (TRA) is an advanced research and consulting firm specializing in textiles, nonwovens, and their applications in air and liquid filtration. Dr. Christine Sun, the Principal of TRA is a globally recognized technical and market expert in nonwovens and filtration industry. She was the technology director of liquid filtration at Donaldson from 2011-2013, and R&D manager at Freudenberg Filtration Technologies from 2004-2011. With extensive experiences from both industrial and academic services, Dr. Sun and her team at TRA have not only broad and in-depth knowledge but also hands-on experiences in the areas of advanced nonwovens, nanofibers and filtration technologies.TRA has a strong partnership with advanced material research centers and air/liquid filtration testing labs in the industry. "With our over 30-year experience in textile, nonwovens and filtration industry, we are confident in providing our customers technical and market solutions to support their business growth with guaranteeing satisfaction and safely guarded confidentiality."
UCLA Henry Samuali School Of Engineering & Applied Science, EE Department, High-Speed Electronics Lab


420 Westwood Plaza, 56-125EE Eng. 4 Bldg
Los Angeles, CA 90095-1594
UNITED STATES
Contact: M.C. Frank Chang, Distinguished Professor, And Wintek Chair In Electrical Engineering
Email: mfchang@ee.ucla.edu
Research related to quality control in the nonwoven fabrics industry.
University Of Alabama At Birmingham


1665 University Boulevard
Ryals Building 530
Birmingham, AL 35294
UNITED STATES
Contact: Margaret Summers
Phone: (205) 934-4993
Email: soph@uab.edu
Website:www.soph.uab.edu
University of Alabama at Birmingham, Public School of Health, Environmental Health Sciences Department – Our department will explore how nonwoven fiber research can be further applied to the field of industrial hygiene (filter media, samplers, etc.).
University Of Texas At Austin


One University Station A2700
Austin, TX 78712
UNITED STATES
Contact: Lichung Ha
Email: lcha@utexas.edu
Website: www.he.utexas.edu/index.php
Underwriters Laboratory


85 John Rd


 Canton, MA 02021
UNITED STATES
Contact: Tony Lemish
Phone: (781) 821-2200
Email: tony.lemish@ul.com
Website: www.ul.com
Research and testing of nonwoven products.
Vartest Laboratories, Inc.



19 West 36th Street, 10th Floor
New York, NY 10018
UNITED STATES
Contact: Patrick Ayers
Phone: (212) 947-8391
Fax: (212) 947-8719
Email: payers@vartest.com
Website: www.vartest.com
The Quality Assurance Division offers a broad range of programs for the physical, chemical, biological, photonic, and multi microscopical testing and evaluation of fibers, yarns, fabrics, apparel, contract upholstery, home furnishings, safety and protective garments and other related products. The Vartest Compliance Testing Division serves many industries which are required to conform to Federal, State and other specifications. We are a CPSC accepted testing lab, an independent Third Party Laboratory, and meet all the requirements of the Federal Trade Commission for Fiber identification, care labeling and other testing. We are an entirely independent, nationally and internationally accredited organization having no commercial connections with manufacturers, processors, converters, distributors or traders. Nine laboratory sections cover the wide range of ASTM and AATCC test methods and industry standards including fiber identification and content, physical, chemical and metals testing, colormetrics, biometrics, photometrics and flammability.
Walliing And Friends
2981 W. Calle Lucinda
Tuscon, AZ 85741
UNITED STATES
Contact: Amy Walling
Phone: (208) 800-8933
Email: wallingfriends@gmail.com
Marketing consulting services.
Zene, LLC
112 Point Shore Drive
Goldsboro, NC 27534
UNITED STATES
Contact: Thomas Justice, Consultant
Phone: (919) 751-2995
Email: justfilter@yahoo.com
Consult for both roll goods manufacturers and filter fabricators in the areas of filter performance and associated testing and manufacturing equipment.