Joseph D. Wahlquist
Lifetime Technical Achievement Award
2014
Rockline Industries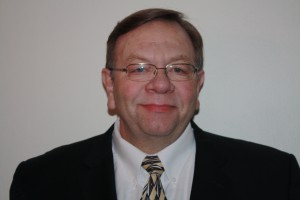 Thirty seven years of experience in the Development, Marketing and Sales of nonwoven and specialty paper roll goods and finished products.  Experienced with all major nonwoven and specialty paper technologies.  Established relationships with major nonwoven, raw material and equipment suppliers on a worldwide basis.
ROCKLINE INDUSTRIES, Sheboygan, WI, 2000 – Present
North America's largest Private Label and OEM manufacturer of Wet Wipes and Coffee filters.  One of worlds the largest non-integrated purchasers of nonwoven and specialty paper materials sourcing 12 different nonwoven technology platforms from 29 companies in 18 different countries.
Vice President of Global Materials Development
Manage the development of all new base fabric technologies worldwide.
Provide technical and product development support for six manufacturing sites
Responsible for identifying and qualifying all new suppliers
Direct the Operations and Research teams from key Nonwoven suppliers to develop new fabrics that improve the efficacy and cost effectiveness of Rockline's products.
Member of EDANA Flushability Task Force 2012
Member of INDA –  RISE speaker selection committee – 2010
Annual participant in all major Nonwoven meetings (Index, Idea, Vision, Wow, Outlook, Since)
LITTLE RAPIDS CORPORATION, Green Bay, WI, 1990 to 2000
A $110 million manufacturer of specialty papers, non-wovens, and disposable medical products.
Vice President – Engineered Materials Division                                                          
Responsible for the development, marketing and sales of all specialty paper roll goods.
Managed Sales, Marketing, Customer Service, Product Development and Quality Assurance
Primary markets served included: Wiping products, Filtration, Medical, Food Packaging, Pressure Sensitive tape, Table Top and Party Goods.
KIMBERLY-CLARK, Neenah, WI and Roswell, GA, 1977 to 1990
A leading international manufacturer of non-woven based healthcare, industrial and personal care products.
Director of Marketing and Sales – Non-woven and Medical Fabrics Division, 1986 – 1990
Responsible for staff of 15 sales and marketing managers and professionals engaged in selling all Kimberly Clark's non-woven and medical fabrics roll goods to external customers.
Primary markets served included: Wet Wipes, Filtration, Medical, Automotive, Personal Hygiene, Electronics, Industrial Products
Chairman of Non-wovens Manufacturers Association "IDEA 1990" international trade exposition.
Manager – New Market Development, Nonwoven Fabrics Division, 1984 – 1986
Managed filtration and personal care markets and responsible for the identification and commercialization of new applications for nonwoven technologies.
Regional Sales Manager – Medical Fabrics Division, 1982 – 1984
Managed sales of non-woven roll goods to medical device manufacturers in the eastern half of U.S.
Research Scientist, 1977 – 1982
Developed non-woven systems to be used in disposable medical devices for healthcare and personal care markets.   Developed finished products for the feminine care and surgical care markets
PATENTS
–        4,379,192 – Impervious, absorbent barrier fabrics embodying films and fibrous webs
–        4,671,943 – Sterilization and storage container for surgical instruments
–        4,929,480 – Absorbent structure for absorbing food product liquids
–        5,554,288 – Disposable water filter and manufacturing process
–        5,718,827 – Paper filter for removing metal cations from  potable water
–        D651411  – Nonwoven wipe with embossing pattern                              
MBA, Marketing Emphasis – University of Wisconsin, 1982
B.S., Chemistry Major with a Biology Minor – University of Wisconsin, 1977