Leo Cancio
INDA Lifetime Achievement Award
2016
Clopay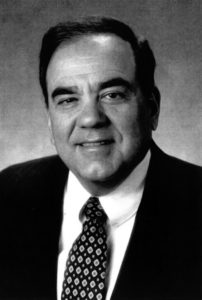 Leo Cancio is well known in our industry, having a resume that spans more than the required 20 years for this award.  He completed his secondary education in Cuba, then attended Georgia Military College and upon completion of his studies there was admitted to the Georgia Institute of Technology where he earned a Bachelor of Mechanical Engineering in 1961 and a Master of Science in Nuclear Engineering in 1962.
Leo then joined DuPont in the textile fibers division in Chattanooga, Tennessee. In this position, he worked with polyamides and polyesters and was a technical advisor for the rheology polymer streams.  He also played a key role in the development of several new products.
In 1967, Leo joined Chemplex Company in Rolling Meadow, Illinois as a Senior Research Engineer and rose progressively to Assistant Manager of the Polymer Research Department.
In 1977, Mr. Cancio joined Clopay in Cincinnati, as Manager of Product Development in Plastic Technology. His career advanced steadily to Associate Director, Director, Sr. VP of Technology & Operations, until he was named President of the Plastic Products Division of Clopay in 1986. He officially retired from Clopay in 2003 but still today is involved as a consultant and advisor.
Clopay Corporation is a founding member company of INDA. Therefore, it was only fitting that Leo served on numerous INDA Boards, Committees and Task Forces during his almost 40 years of service as an industry leader. He was instrumental in ensuring that INDA was a financially stable organization; he was also key in the recruitment of several companies to join INDA. He has been a champion of the Association's growth over the course of his career at Clopay, and encouraged numerous Clopay employees to be involved on INDA's committees and task forces as well as participate in INDA events. He has served as Vice Chairman of Finance, Vice Chairman of Planning as well as Chairman of the Board of INDA.
Leo is recognized as a national and international authority in the field of polymer characterization, processing behavior and product properties. He has published extensively, and holds more than 35 patents.
Throughout his almost 40 year career at Clopay, Leo has been a central figure in both the growth of the industry and our trade association.