Richard Knowlson
Lifetime Technical Achievement Award
2022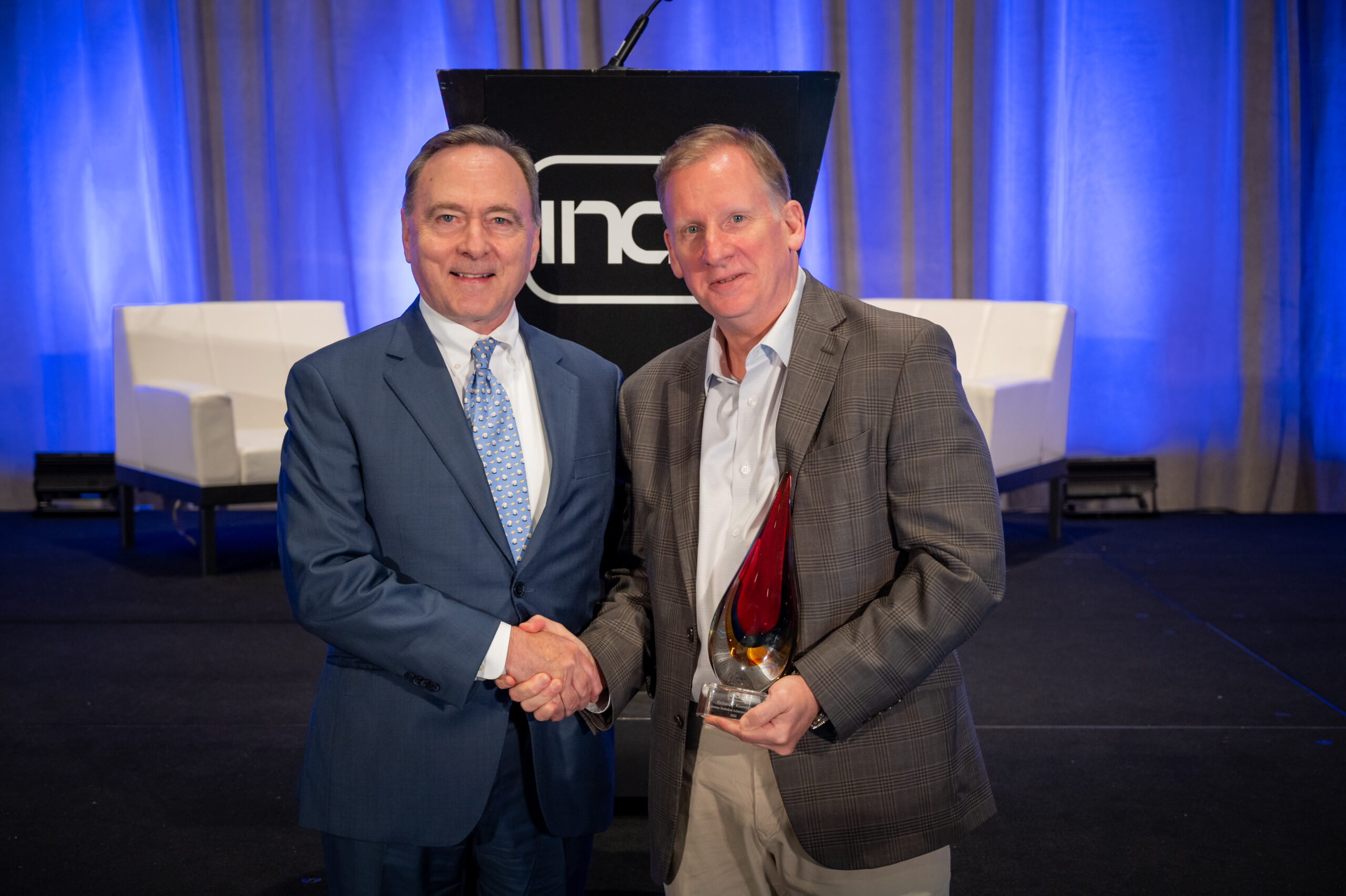 Richard Knowlson earned his Bachelor of Science degree in Applied Chemistry at Trent University in Nottingham, England.
His career began in materials businesses, connected with nonwovens, and has endured for over 35 years with several meaningful accomplishments along the way, across the globe.
Mr. Knowlson's early career was in wood fiber areas leading into airlaid nonwovens and superabsorbent fibers.  This provided him exposure to the period care and healthcare market sectors. 
He worked for the airlaid nonwoven producer Walkisoft, which was acquired by Buckeye Technologies.  He worked for Stockhausen in the late 1990s, a maker of suberabsorbents, and he pioneered the use of powder suberabsorbents in Airlaid Forming Systems, a move away from laminates, which resulted in new period product designs for ultrathin products still predominant today.
Mr. Knowlson became an entrepreneur as co-founder and part owner of Airformed Composites, a new airlaid nonwoven operation which stared in 1998.  This company was sold to Concert Industries in 2002, and he joined the Concert leadership team driving product and business development activity.
While at Airformed, he co-invented the first commercial Multi-Bonded Airlaid Products in North America which were commercialized using the Sesame Street branded characters. This was the first use of commercial branded character's in an embossed form on an airlaid material.  That same Multi-Bonded airlaid technology has become one of the predominant materials used in Baby Wipes today.
Mr. Knowlson went on to Rayonier, where he developed a novel curly fluff pulp in roll form able to be fed into hammermills and made into hygiene products.  He helped Ciba/Huntsman develop an industrial spill control mat technology.  And then he spent 10 years at Jacob Holm Industries racking up a number of products and processes in high use today.  Among them are:
Processing cotton T-shirt clippings into hydroentangled, or Spunlace wet wipes as a more cost effective and sustainable substitute for virgin cotton.
Pioneering the use of low denier and shaped fibers in the Spunlace process enabling lower basis weights of nonwoven base materials for wet wipes and diaper components.
Developing and patenting a new process technology, essentially an airlaid Spunlace, for flushable wipes and industrial wipes that replaces olefinic fibers with lower costing wood pulp raw materials.
In his 35-plus years in nonwovens, paper and textiles, Mr. Knowlson has played a leadership role in 6 nonwoven operation startups.  He developed a keen expertise in sustainable product development for consumer wipes and hygiene products.  He has been an INDA Board Member, an INDA Flushability Committee Member, a speaker at numerous INDA and EDANA conferences, and, with the Jacob Holm team, a 3-time winner of the Rockline Innovation Award.
Mr. Knowlson is truly an accomplished technical resource helping the nonwovens industry advance over the last 35 years.