Rory Holmes
INDA Lifetime Achievement Award
2013
Bio of Rory Holmes, Past President of INDA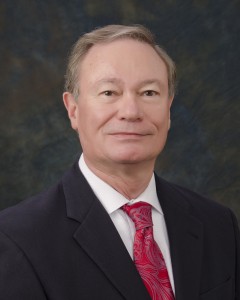 Rory A. Holmes is Past President of INDA, the Association of the Nonwoven Fabrics Industry.  INDA has represented the Nonwoven Fabrics Industry since 1968.  The members represent the entire value chain of the industry, including Raw Materials, Equipment, Fabric Manufacturers, Converters and End Users.  INDA's main activities concentrate on Conferences, Expositions, Training Courses, Industry Statistics and Government Outreach.
Mr. Holmes served as the Associate Director, Technology Transfer, of theNonwovensCooperativeResearchCenterof theCollegeofTextilesatNorth CarolinaStateUniversitybefore joining INDA and received the University Outstanding Extension Service award in 2003.
Mr. Holmes pursued a 25-year career with Johnson & Johnson, where he had a series of increasing responsibilities in Operations, Research and Sales & Marketing.  Mr. Holmes received the Hoffmann Award for Research & Development and the Johnson Medal for development and commercialization of the Johnson & Johnson line of Operating Room Gown & Drape fabrics.  Mr. Holmes is the inventor of record for 7 patents.
Mr. Holmes left J&J in 1995 to lead the Sales & Marketing efforts for Chicopee as a division of the Polymer Group Inc.   At Chicopee/PGI, Mr. Holmes had direct responsibility for the Medical, Industrial and APEXâ businesses.
At INDA, Mr. Holmes has led the Association through expansions in membership and the launch of new products and services.  The World of Wipes Event has developed into an industry showcase for Consumer Wiping Products.  Both RISE and Converting & Bonding conferences were begun under Mr. Holmes leadership.  The Statistical Reports delivered by INDA provide the most accurate and complete information on the industry.  Mr. Holmes is the cornerstone of the Technical Service activities at INDA where almost 1000 requests per year are fulfilled.  INDA is becoming the recognized leader in the Nonwoven Fabrics Industry Worldwide.  Mr. Holmes is a teacher, consoler, problem solver and friend to the Nonwovens Industry.