Webinar: Flushability Update & the New INDA/EDANA 3rd Edition Flushability Guidelines/Code of Practice
Presenter:  Kyra Dorsey, PhD, Product Manager Suominen Nonwovens and Chair of the INDA Flushability Task Force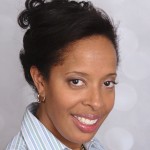 In this webinar,  you'll get the latest update on the flushability issue and a quick overview of the new INDA/EDANA Edition 3 Flushability Guidelines and Code of Practice. We'll take a look at what's new in Edition 3, the importance of the Code of Practice, legislative efforts to regulate the wipes industry, findings from our collection studies with the wastewater industry, and what you can do to help in our efforts.  If you are a wipes manufacturer or marketer, or a supplier to the wipes industry, this is one webcast you do not want to miss.  So register today for this complimentary webcast.  (Registration is limited to first 200).
Please register below for this webinar scheduled for Tuesday, November 19, 2013 10:00 AM – 11:00 AM EST
https://attendee.gototraining.com/r/6689477475701962753
After registering you will receive a confirmation email containing information about joining the webinar.