Filtration 2017 Demonstrates Strength of Industry Segment
Delivers Powerful Connections at Conference and Exposition 
Cary, NC, Oct. 16, 2017 – INDA's Filtration 2017 International Conference & Exposition reinforced the strength and importance of this vibrant market segment as more than 1,400 participated at the recently concluded 26th annual event, Oct. 10-12, at Chicago's Navy Pier.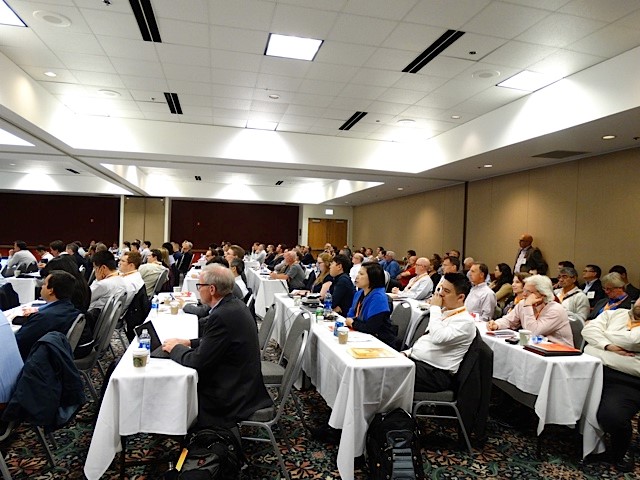 Professionals came to Filtration 2017 seeking the latest industry knowledge during the robust conference program and the 160-plus attendees filling the conference room to hear from leading expert presenters were not disappointed.
The luncheon keynote address on Why the Filter Industry is Suddenly So Attractive – A Look at What's Driving Recent M&A Activity by Philip Whitaker, President and CEO of AAF Flanders provided particularly valuable insights on megatrends impacting filter media usage and this industry's lag in implementing IIoT.
"The keynote presentation offered an overall picture of the potential future of the filtration industry and was a great reminder of why we're part of this industry," said Russ Johnson, Head of New Business Development and Strategic Marketing at Freudenberg.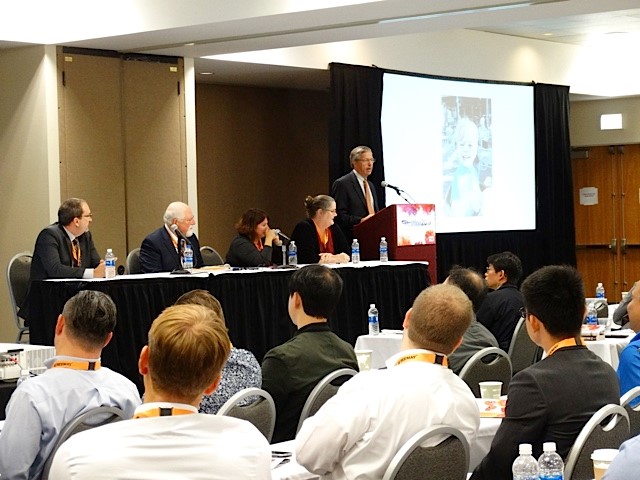 The debate was lively during the panel discussion on ISO 16890: Is This Good or Bad for the U.S. Industry?  Moderated by Robert Burkhead, President of Blue Heaven Technologies, the panelists discussed all aspects of this new ISO standard, adopted in Europe and now under consideration in the US to replace the ASHRAE standard for classifying the efficiency of indoor air filters.
Among other conference highlights were a panel on the Industrial Internet of Things on how interconnected smart systems can improve filter change times, increase operational efficiency, and capture new growth.
The event kicked off with the well-attended and highly acclaimed 1.5-day Nonwoven Filter Media Training Course prior to the exposition Oct. 11-12.
Booth Traffic Strong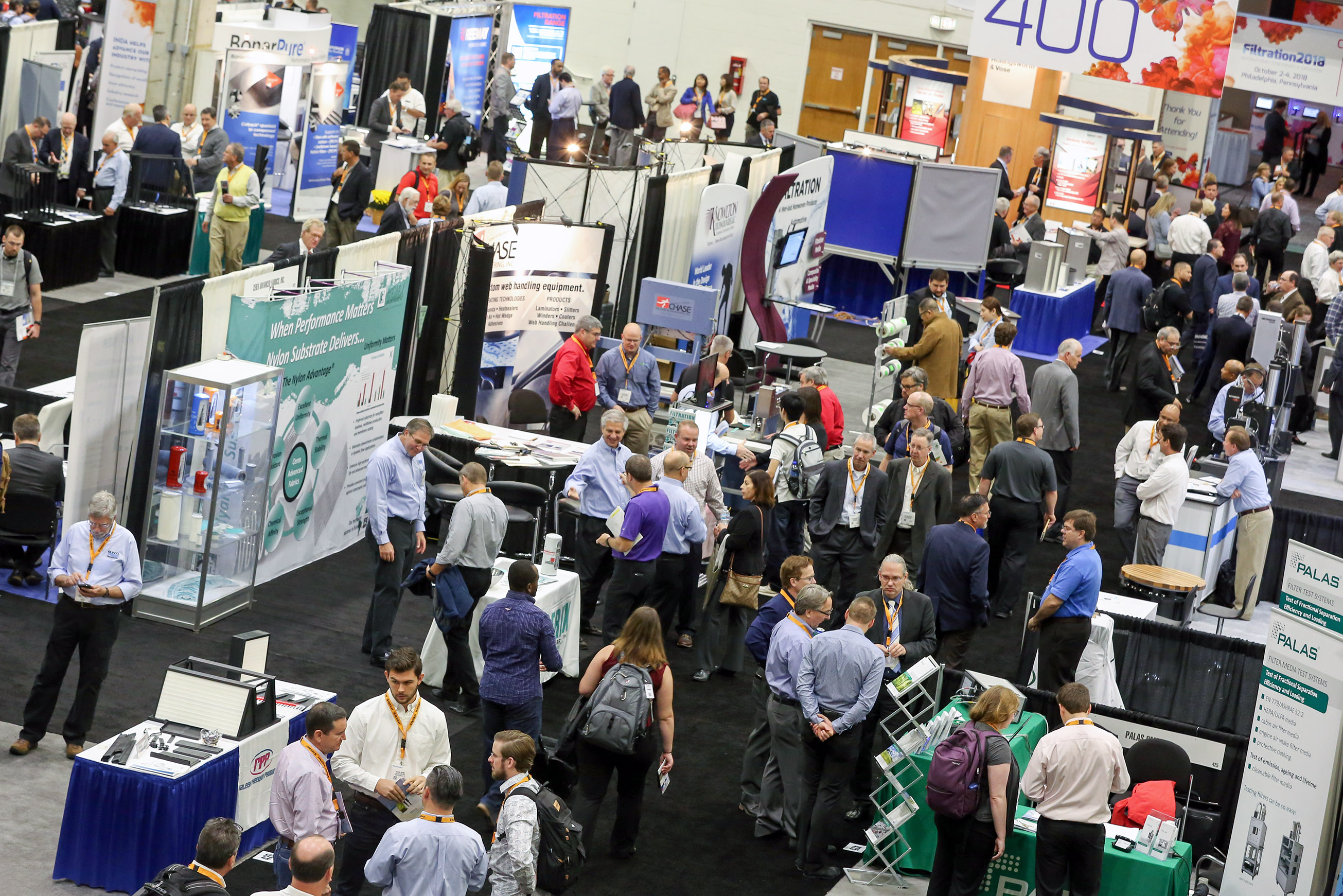 Filtration 2017 attracted engineers, product developers, and business managers from up and down the filter supply chain to see the latest technologies from the 140-plus exhibitors. Among the innovations in air and liquid filtration launched at the exposition were:  filter pockets that help lower energy consumption, multi-layer filters from new synthetic materials, filter assembly systems engineered for extreme duty performance, and new intelligent equipment that makes pleats in heavy-duty materials.
"We are really pleased with the traffic and participation at Filtration 17, which has been the best for most of us in recent years," said George Joncas, Sales Director, Americas of Indorama.
Richard Moscardelli, President, PFP, LLC reported seeing most of their customers over two days at Filtration 17, making it a worthwhile event for reinforcing relationships and making valuable business connections.
Dave Rousse, INDA President, commented, "We are pleased that our attendees and exhibitors again received strong value from this event. The Conference speakers were outstanding and the show floor buzz was strong. We are delighted that this event continues to pull together in one place the key elements of this important industry."
INDA announced next year's edition will return to Philadelphia and again be held in early fall, taking place Oct. 2-4 at the Pennsylvania Convention Center. For more on upcoming INDA events, visit www.inda.org/events/index.html.
About INDA
INDA, the Association of the Nonwoven Fabrics Industry, serves hundreds of member companies in the nonwovens/engineered fabrics industry in global commerce. Since 1968, INDA events have helped members connect, learn, innovate, and develop their businesses. INDA educational courses, market data, test methods, consultancy, and issue advocacy help members succeed by providing them the information they need to better plan and execute their business strategies. For more information, visit www.inda.org, or download the INDA mobile app for immediate updates.
###