Filtration® International Conference & Exposition Celebrates 27th Annual Event with Connections, Educational Content and Training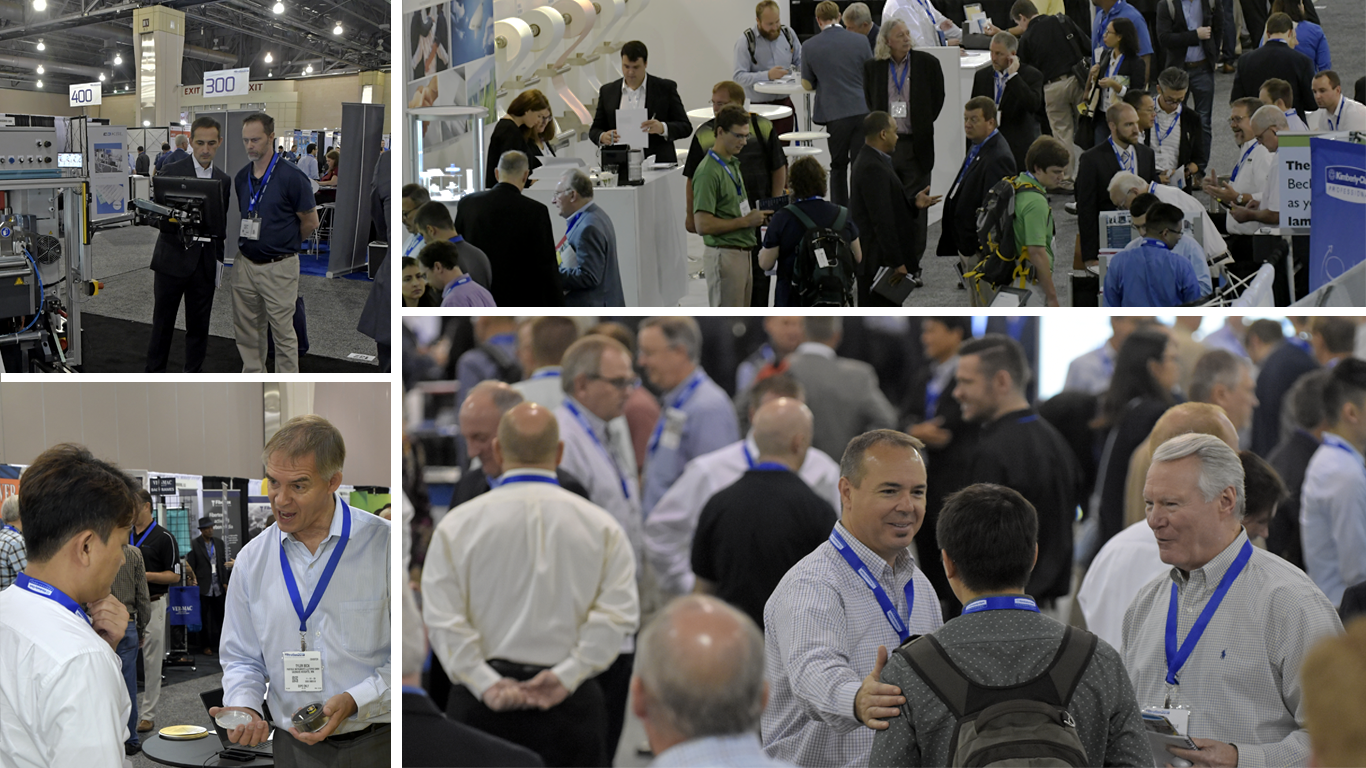 Cary, NC, Oct. 9, 2018 – INDA's Filtration® 2018 International Conference & Exposition connected professionals from industry sectors in transportation, medical, energy, life science, commercial, nuclear, aerospace and indoor air quality to find new suppliers and buyers at the 27th edition at the Pennsylvania Convention Center, Oct. 2-4.
The exposition was preceded on Tuesday, October 2, with a one-day robust conference program concurrent with a 1.5-day training course on Filter Media.
Filtration®  attracted over 1,200 purchasers and suppliers from the filter supply chain to see the latest technologies from 120-plus exhibitors. Among the innovations in air and liquid filtration launched at the exposition were filter pleating equipment; dust collection for industrial applications; fluid filtration in gas turbine filtration applications; efficient self-foaming filter adhesive and filter testing.
"We saw several customers and some new ones over two days at Filtration® 2018, making it a worthwhile event for reinforcing relationships and establishing valuable connections," said Michelle Hafling, Director-Marketing, Lydall Performance Materials, Inc.
Professionals were also attracted to the latest industry knowledge during the robust conference program, and the 100-plus attendees filling the conference room to hear from leading expert presenters were not disappointed.
"Filtration® offers the quality interaction with peers and suppliers possible only in a smaller and focused show. Personally, this show was one of the best I had seen in recent years," said R. Vijayakumar, Ph.D., Consultant-in-Chief, Aerfil".
The morning's session focused on A New Generation of Fine Fiber Processing for Filtration. Presentations included new meltblowing technologies, the challenges for submicron meltblown, solution blowing with biopolymer-derived nanofibers and electrospun filter media.  Other conference highlights included an update and presentation on The Continuing Debate between ISO 16890 vs ASHRAE 52.2 .
 "I was impressed with the caliber of technical developments and innovations shown at Filtration® 2018. It reflected the growth and ingenuity of a thriving industry," said Tom Daugherty, Deputy Director, The Nonwovens Institute.
The well-attended and highly-acclaimed Filter Media Training was led by Behnam Pourdeyhimi, Ph.D., the Distinguished Chaired Professor of Materials in the College of Textiles at North Carolina State University and also the Founding Executive Director of The Nonwovens Institute.
Dave Rousse, INDA President, commented, "We are pleased that our attendees and exhibitors again received strong value from this event. The Conference speakers were outstanding and the show floor buzz was strong. We are delighted that this event continues to pull together in one place in North America the key elements of this important industry."
About INDA
INDA, the Association of the Nonwoven Fabrics Industry, serves hundreds of member companies in the nonwovens/engineered fabrics industry in global commerce. Since 1968, INDA events have helped members connect, learn, innovate, and develop their businesses. INDA educational courses, market data, test methods, consultancy, and issue advocacy help members succeed by providing them the information they need to better plan and execute their business strategies. For more information, visit www.inda.org, or download the INDA mobile app for immediate updates.                                                  ###