Global Retailer and Manufacturer Alliance Announces ANSI-Accredited Auditing Standards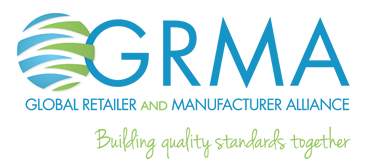 Newly-developed audit integrity program aims to help eliminate "audit fatigue," redundancy and associated costs in the areas of Cosmetics/Personal Care, Dietary Supplements and Over-the-Counter Drugs
Washington, DC, January 8, 2019 – The Global Retailer and Manufacturer Alliance (GRMA) received notification of ANSI-accreditation (American National Standards Institute) on the newly-developed 455 standards for Cosmetics/Personal Care, Dietary Supplements and Over-the-Counter Drugs.
"These standards are an integral part of a ground-breaking audit system. They are the first of their kind in the industry," stated Randy Slikkers, CEO of GRMA. "It is our intention that the standards adoption in these three key high-risk product categories will advance product quality and safety for consumers while improving the audit process."
Established in 2014 by a robust group of retailers, manufacturers and certifying bodies, the GRMA membership collaborated on the creation of the standards for the audit process.
"The inherent credibility of an ANSI standard and related audit scheme will provide for the elimination of the expense, time and interruption caused by redundant audits faced by all manufacturers. This will allow manufacturers to redirect those efforts into improving quality systems," explained Mike Finamore, CEO, Gemini Pharmaceuticals, Inc and GRMA Board Chair. "This needed adjustment to a broken system promises to provide efficiencies and improvements to all parts of the manufacturer/retailer relationship."
Christine Summers, Assistant General Manager over product safety and quality and environmental compliance for Costco and GRMA Board Vice President, believes that ANSI accreditation was a critical part of the process. "Having NSF and GRMA utilize the ANSI open and transparent consensus-building process ensured that all stakeholders were a part of building the standard. Everyone had buy-in and as a result the standard is very robust and will appeal to consumers, manufacturers, and retailers looking to ensure the highest product safety and quality."
Several pilot audits were completed in Q4, 2018 and the first certification audits will begin in February 2019. "The feedback and contributions of the certifying bodies, retailers and manufacturers who participated in the training and pilots were invaluable to this initiative," commented Slikkers.
The GRMA is in the process of identifying future consumer product categories for standards development.
Retailers, manufacturers and other industry stakeholders interested in learning more about GRMA membership may contact: kathyking@grmalliance.org
###
The Global Retailer and Manufacturer Alliance (GRMA) is a 501 (c)(6) nonprofit collaboration led by major retailers, manufacturers, certification bodies and industry stakeholders. The alliance was formed in 2014 to develop consensus-based auditing standards for cosmetics/personal care, dietary supplements, over-the-counter drugs and other consumer products.