INDA Announces James Loftus as New Director of Education and Technical Affairs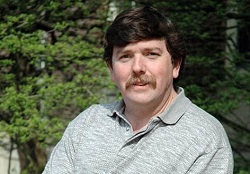 April 9, 2015, CARY, NC – INDA, the Association of the Nonwoven Fabrics Industry, announces the appointment of Jim Loftus as its new Director of Education and Technical Affairs.  Loftus brings to INDA years of experience in research and development functions from previous positions with Owens Corning and Union Carbide. Most recently, Loftus was Research Associate on the Senior TechnicalStaff within the Building Materials Group of Owens Corning.
"INDA's Director of Education and Technical Affairs is a critical function overseeing and expanding our educational and training programs for all levels of industry members, and for managing our international harmonized standards activities, our Product Stewardship activities, our Technical Advisory Board, and a host of other key service areas that INDA operates for its members, " said Dave Rousse, INDA President.  "We look forward to having Jim on board to lead, direct, and refine these activities to better meet the evolving needs of our industry.  Jim has the intellectual curiosity needed in this position and an outstanding technical and industry background, including serving as Chair of INDA's Event Committee organizing the Research, Innovation and Science for Engineered Fabrics (RISE®) Conference and a term on INDA's Board of Directors.  We are delighted to have him join our INDA team."
Loftus has a Ph.D. in Polymer Science and Engineering from Penn State University, where he received his bachelor's and master's also in Polymer Science.  He was Chair of Penn State's External Advisory Board for the Department of Materials Science and Engineering from 2012-2014 and remains an active member.   He has authored or co-authored 16 patents.
"This is an exciting opportunity that I look forward to," said Loftus.  "Having been involved with INDA over the years as a member, as a Board member, and as a Committee Chair, I know first-hand the benefits the organization brings to the industry through its thought leadership, product stewardship, educational programs, and events bringing people together to advance their business interests.  I'm very excited to join the team and broaden INDA's ability to advance the success of its members."
About INDA
INDA, the Association of the Nonwoven Fabrics Industry, serves hundreds of member companies in the nonwovens/engineered fabrics industry in global commerce. Since 1968, INDA events have helped members connect, learn, innovate, and develop their businesses. INDA educational courses, market data, test methods, consultancy, and issue advocacy help members succeed by providing them the information they need to better plan and execute their business strategies. For more information, visit www.inda.org, or download the INDA mobile app for immediate updates.