INDA Announces New Member Relations Director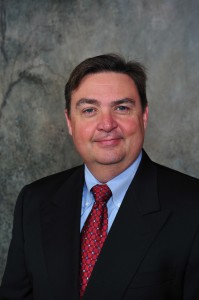 Cary, NC – September 13, 2013 – INDA, Association of the Nonwoven Fabrics Industry, has announced that Morris T. Collins, Jr. has been appointed Director of Member Relations, a new position at INDA. Prior to joining INDA, Collins served as General Manager of the Aptra Business at RKW Danafilms, Inc.
"The Director of Member Relations is a new position and important to INDA's strategic objective of growing membership across all of the nonwoven verticals" says Dave Rousse, INDA's President. "This new role will allow us to significantly increase our direct engagement with industry members, and use that point of view to shape INDA program and event content to better serve all industry sectors. Morris has the personal and professional skills to do this and we are excited about his decision to join INDA."
Collins has almost 30 years of experience in sales/marketing and operations positions in engineered fabrics and films. All of this experience has been with the entity that started as Amoco Fabrics and Films Company and is now part of RKW SE. Collins served as a Board Member of INDA from 2009 to 2012. In 2011 he was the recipient of INDA's Lifetime Service Award and inducted into the Nonwovens Hall of Fame. Collins will be relocating to INDA headquarters in Cary, NC.
"I look forward to joining INDA and helping expand INDA's reach into all areas of the nonwoven engineered fabrics industry. In my new role I'll be listening, serving members and providing a "voice of the customer" to assist in INDA's program planning. I know from my own experience the value of INDA to the industry and look forward to conveying this to prospective new members," says Collins.
About INDA
INDA, Association of the Nonwoven Fabrics Industry, serves hundreds of member companies in the nonwovens/engineered fabrics industry doing business globally. Since 1968, INDA networking events have helped members connect, innovate and develop their businesses. INDA educational courses, market data, test methods, consultancy and issue advocacy help members success by providing them the information they need to better plan and execute their business strategies. For more information, visit: www.inda.org.