INDA Announces Three Finalists for Prestigious Visionary Award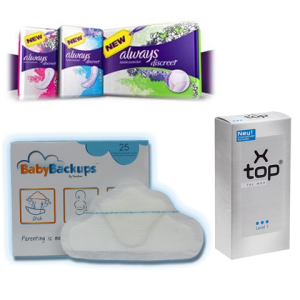 Cary, NC – Sept. 8, 2015 – INDA, the Association of the Nonwoven Fabrics Industry, has selected three products for their innovative use of nonwovens in consumer personal care products as Finalists for its Visionary Award® that will be presented at Hygienix 2015.
The Finalists include an adult incontinence product from Procter & Gamble, a diaper extender pad from Sienabena, LLC, and a leak-proof pouch for men by McAirlaid's.
The companies will present their product innovations at Hygienix – The Premier Event for Absorbent Hygiene & Personal Care Markets, Oct. 26-29, at The Vinoy Renaissance, in St. Petersburg, Florida. The winner will be selected by attendees and announced on Oct. 29.
The INDA Visionary Award recognizes and rewards innovation in new consumer personal care products that use nonwoven fabrics in a way that expands the usage of nonwovens. Nominees were selected from various categories such as disposable diapers, feminine hygiene products, adult incontinence products, medical/wound care products, and personal care wipes.
"The Visionary Award recognizes new consumer products that expand the use of nonwovens and demonstrate uniqueness, novelty, and technical sophistication," said Dave Rousse, INDA President. "The many nominees for 2015 encompass these qualities and we are pleased to have such a wide variety of consumer products from which these Finalists were chosen by our Technical Advisory Board consisting of technical professionals from member companies. The Visionary Award Finalist presentations will be one of the highlights at Hygienix as it makes its debut in Florida this fall, and attendees will be treated to some interesting, unique information on these three products."
Finalists include: 
Always Discreet Adult Incontinence Products, Procter & Gamble
The new pad uses airlaid technology creating a product that the company says is 40 percent thinner than the leading competition, and absorbs twice the amount that most women need. Using Pampers core technology and dual nonwoven leak guards the new product helps stop leaks where they happen most. The underwear uses soft bond nonwovens to provide a comfortable, garment-like wearing experience.  Every product in the Always Discreet line-up has exclusive odor lock technology that neutralizes odors in seconds.
Baby Backups, Sienabena, LLC
A diaper extender, this product adheres to an existing diaper to act as an insurance policy against messy "diaper blowouts," the company says. Made of superabsorbent materials, the wedge-shaped pad fits securely between the waistband of a diaper and the baby's back to contain all messy diaper explosions in the baby's diaper.
X-Top Pouch for Men, McAirlaid's
This product is a superabsorbent leak-proof pouch for drips, dribbles, and the light steady stream common after prostate surgery, or symptomatic of obesity, diabetes, or Post Traumatic Stress Disorder. It features a pouch design with an absorbent core and breathable outer cover, providing reliable and discreet all-round protection and security.
For information on Hygienix, visit the new website at: www.inda.org/events/hygienix15/home.html.
About INDA
INDA, the Association of the Nonwoven Fabrics Industry, serves hundreds of member companies in the nonwovens/engineered fabrics industry in global commerce. Since 1968, INDA events have helped members connect, learn, innovate, and develop their businesses. INDA educational courses, market data, test methods, consultancy, and issue advocacy help members succeed by providing them the information they need to better plan and execute their business strategies. For more information, visit www.inda.org, or download the INDA mobile app for immediate updates.
###