INDA Announces Walmart Leader to Speak at WOW 2016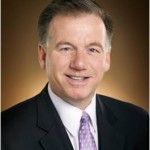 Submissions Sought for the Prestigious World of Wipes Innovation Award
Cary, NC – Jan. 11, 2016 – For the 10th edition of the World of Wipes® International Conference, INDA announced its keynote speaker from Walmart will speak about how the world's largest retailer is supporting U.S. manufacturers of consumer products.
Joe Quinn, Senior Director of Public Affairs and Government Relations, will share his perspective on Walmart's U.S. Manufacturing Initiative and discuss how the retailer is working with companies to on-shore manufacturing, grow sales of U.S.-made products, source locally and comply with INDA's Code of Practice for labeling wipes.
WOW 2016 will be held at the Sheraton Chicago Hotel & Towers, opening with a reception on June 7, followed by the conference, tabletop displays, and networking opportunities, June 8-10. The event attracts the largest number of wipes industry professionals from the entire wipes value chain.
INDA is expecting a repeat performance to this year's event that drew over 500 people to Atlanta and surpassed all prior WOW conferences.
"Walmart is the largest retailer of wipes and hearing its perspectives on the supply chain will be of great interest to our industry and members," said INDA President Dave Rousse. "We are expecting a large and positive response to the keynote presentation by Joe Quinn and the other valuable presentations throughout the entire Conference. This quality content enables WOW to continue to grow in importance to all participants in the wipes industry."
Another key presentation will be from Doug Petkus, Senior Vice President, Corporate Practice, Ketchum Inc. on Crisis Management, a challenge for brand owners when an ingredient or preservative creates an issue in the consumer's view.
Interest is expected to build around the program that includes the latest in trends and statistics, flushability, disinfecting and industrial wipes, skin care/facial wipes, flavors and fragrances, and preferences of Millennial consumers.
The educational content will be highlighted with panel programs that address conflicting EPA and FDA requirements, and packaging from the manufacturing perspective.
INDA also is calling for nominations for the prestigious World of Wipes Innovation Award®, which recognizes and rewards product innovation within the entire wipes value chain that expands the use of nonwovens. Products should demonstrate advancements in such areas as creativity, novelty of approach, uniqueness and technical sophistication. The 2015 award winner was Clorox® ScrubSingles™ kitchen pads. Nominations are due by April 4. For more information on the award nominations, contact Linda Gowen: lgowen@inda.org, call (919) 459-3720 or visit www.inda.org/events/wow16
For more information on the 2016 World of Wipes Conference, visit www.inda.org/events/wow16
About INDA
INDA, the Association of the Nonwoven Fabrics Industry, serves hundreds of member companies in the nonwovens/engineered fabrics industry in global commerce. Since 1968, INDA events have helped members connect, learn, innovate, and develop their businesses. INDA educational courses, market data, test methods, consultancy, and issue advocacy help members succeed by providing them the information they need to better plan and execute their business strategies. For more information, visit www.inda.org, or download the INDA mobile app for immediate updates.
###