INDA Co-Organizes 2nd Edition CiNE 2017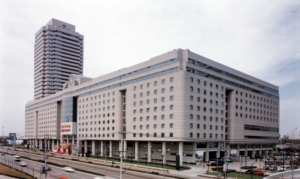 China International Nonwovens Expo & Forum to Be Held Jun. 21-23
Cary, NC – January 27, 2017 – INDA, the Association of the Nonwoven Fabrics Industry, announces it will co-organize the second edition of the China International Nonwovens Expo & Forum (CiNE). This second biennial edition will be held Jun. 21-23 in Shanghai, China.
The China Nonwovens & Industrial Textiles Association (CNITA), the China Council for the Promotion of International Trade's Sub-Council of Textile Industry (CCPIT-TEX), and Messe Frankfurt (HK) Ltd. join as co-organizers of this global event. The 2015 CiNE show attracted over 4,800 visitors with 85 exhibits displaying the latest technologies and innovations.
This year's event will attract thousands of multinationals who supply raw materials, machinery and equipment, nonwovens roll or matt goods as well as converters, brand owners, and consultants. The strength of this event is its sole focus on nonwovens and engineered materials giving a unique platform for those organizations doing business in China or looking to do business in China.
"With the start of the Chinese New Year, INDA is pleased to share that we are again partners with CNITA to co-organize the CiNE show for its second iteration. This nonwovens and engineered materials event advances the interests of our global industry. We invite all organizations in our industry to participate in this expanding event which reaches an important and growing Chinese market," said Dave Rousse, President, INDA.
CNITA is the national association in China representing the nonwovens industry along with technical textiles. CCPIT-TEX is the promotional arm of the China Ministry of Textiles with many sub-councils related to various sectors of the greater textile industry.  Messe Frankfurt is a professional trade show organizer based in Germany and organizes shows around the world.
About INDA
INDA, the Association of the Nonwoven Fabrics Industry, serves hundreds of member companies in the nonwovens/engineered fabrics industry in global commerce. Since 1968, INDA events have helped members connect, learn, innovate, and develop their businesses. INDA educational courses, market data, test methods, consultancy, and issue advocacy help members succeed by providing them the information they need to better plan and execute their business strategies. For more information, visit inda.org or call 919-459-3700.
###