INDA Expands its Services to Enhance Member College Recruiting Efforts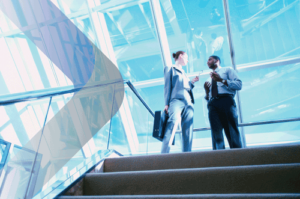 New Role Will Position Attractiveness of Nonwovens & Engineered Fabrics Industry
Cary, North Carolina, Jan. 3, 2017 — INDA, the Association of the Nonwoven Fabrics Industry, announced today that it is responding to the needs of its members to help up-and-coming professionals positively view the dynamic, professional career opportunities in the nonwovens and engineered fabrics industry.
The INDA Board of Directors recently voted to increase the association's 21 full-time member staff by adding the new role of Assistant Director of Career Services. This position will enhance INDA members' existing college recruiting efforts, and share an industry overview and a general perspective on the business skills that INDA members are looking for in young professionals.
"Working in tandem with our member companies recruiting efforts, this new hire will position the industry, its products, and the markets that are important to its members as rewarding career choices for college seniors," said Dave Rousse, INDA President.
"The growing, technology-driven engineered materials business offers the kind of career opportunities young professionals want globally. INDA is uniquely positioned to tell this story to facilitate member recruiting efforts."
INDA's network of member services includes organization of conferences and expositions, training courses, global outreach to advance partnerships with like-minded associations and organizations, issue advocacy, product stewardship, market statistics, award recognitions and thought leadership
According to INDA's third annual North American Nonwovens Supply Report, North American nonwovens capacity has increased an average of 5.4 percent per year from 1990 to 2015. This increase is outpacing U.S. real GDP, which grew at 2.4 percent per year over the same period. During this time the industry has more than quadrupled in size.
The search for qualified candidates is led by Lori Reynolds, INDA, Director of Events and Administration. For information, visit http://www.inda.org/membership/career-corner/listings/ or contact: lreynolds@inda.org, +1 919 459 3716.
INDA's Board Members include: Karen Castle, Suominen, (Chair); Paul A. Marold, Jr., Lydall Performance Materials, Inc. (Vice Chairman/Finance); Michael Fagan, Domtar Personal Care; Bryan Haynes, Kimberly-Clark Corporation; John McNabb, Freudenberg Performance Materials; Todd L. Bassett, Vice Chair/Planning, Fi-Tech Inc.; Carl C. Cucuzza, Teknoweb NA, LLC; Michael Flaherty, Rando Machine Corporation; Henry Johnson, Asten Johnson Advanced Fabrics; John Mulcahy, Georgia-Pacific LLC; William Norman, Clopay Plastic Products Company, Inc.; Wolfgang Plasse, Lenzing AG; Lee Rieth, ITW Pro Brands; James Vogt, Hollingsworth & Vose Company; Uwe Peregi, Herrmann Ultrasonics, Inc.; John F. Poccia, III, Johnson & Johnson Consumer Inc.; Jeffrey Shope, Henkel Corporation; Jon B. Woods, Eastman Chemical Company, and David Rousse, INDA.
About INDA
INDA, the Association of the Nonwoven Fabrics Industry, serves hundreds of member companies in the nonwovens/engineered fabrics industry in global commerce. Since 1968, INDA networking events have helped members connect, innovate, and develop their businesses. INDA educational courses, market data, test methods, consultancy, and issue advocacy help members succeed by providing them the information they need to better plan and execute their business strategies. For more information, visit www.inda.org, or download the INDA app for immediate updates.