INDA Launches New Directory of Pilot Lines for Nonwoven Product Development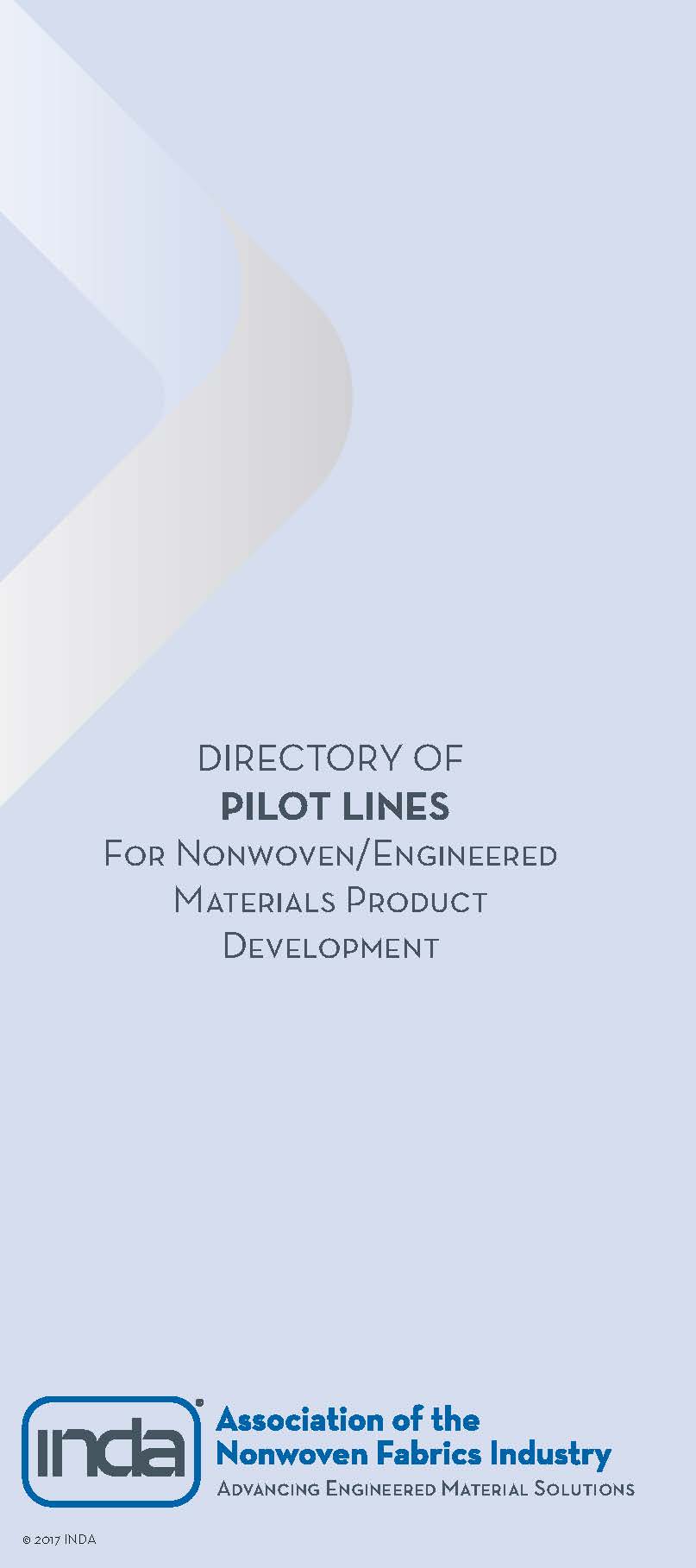 Cary, NC – October 6, 2017 – INDA, Association of the Nonwoven Fabrics Industry, has launched print and web versions of a new Directory of Pilot Lines for Nonwoven/Engineered Materials Product Development.  This is the first and only compendium of those pilot facilities who offer commercially available machine time for the necessary trial activity associated with the development of new nonwoven fabrics/structures.
The Directory catalogs 32 pilot facilities in the US, Europe and Asia.  There is a brief description of each facility's process capability, size or throughput limits, and contact information.
"Product development for new business in engineered materials requires sample materials, and samples require small scale pilot production equipment as it is often too costly to utilize commercial equipment for such needs," said INDA President Dave Rousse.  "We expect this new document to be a living, growing listing for technical/research professionals and product developers."
The Directory is available on the INDA website (http://imisw.inda.org/pilotlines) or by contacting INDA.  Being a first edition, edits and additions are welcome when sent to info@INDA.org.
About INDA
INDA, the Association of the Nonwoven Fabrics Industry, serves hundreds of member companies in the nonwovens/engineered fabrics industry in global commerce. Since 1968, INDA events have helped members connect, learn, innovate and develop their businesses. INDA educational courses, market data, test methods, consultancy and issue advocacy help members succeed by providing them the information they need to better plan and execute their business strategies. For more information, visit www.inda.org, or download the INDA mobile app for immediate updates.
###