INDA Names Assistant Director of Career Services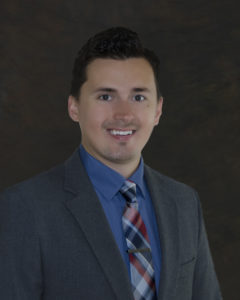 Justin Gutierrez Joins Association in New Position to Promote Nonwoven Careers to College Graduates
Cary, North Carolina, May 11, 2017 — INDA, the Association of the Nonwoven Fabrics Industry, has named Justin Gutierrez to the newly created position of Assistant Director of Career Services to promote the thriving nonwovens/engineered fabrics industry as an attractive career choice to the next generation of business and technical professionals.
Responding to the needs of its members, INDA's Board approved an increase to its
full-time staff for this incremental service for INDA members. Gutierrez, who brings nonwovens and college recruitment experience, was selected by INDA's senior leadership and began the job earlier this month.
Gutierrez will develop and deliver messaging positioning the nonwovens sector as an innovative and technology-driven industry and therefore an attractive career choice for students and graduates. He will work closely with members at the colleges and universities where they currently recruit to position and promote the entire industry, and gain insights into the talent requirements and business skills nonwovens companies globally are looking for in young professionals.
Originally from Asheville, North Carolina, Gutierrez is residing in Cary. Most recently, he grew B2B sales in industrial nonwoven boxed wipers as a sales professional for Sontara at Jacob Holm in Candler, North Carolina. He has experience in marketing, customer service, new business development and market research. Prior to that, he was a lead account manager at Arvato Bertelsmann North America, an international service provider, in Information Technology segments.
He brings critical experience from the college environment having worked as Assistant Cross Country and Track Coach at Montreat College in Montreat, North Carolina, where he developed a strong recruiting pipeline and effectively communicated to both the athletes and their parents. An All-American cross country track athlete, Gutierrez completed his bachelor's degree at Cederville University in Ohio this year after taking a hiatus to pursue Olympic Marathon aspirations. He also is an ISO certified internal auditor.
"To keep our dynamic industry vibrant, we need to ensure we have talented people choosing to pursue careers in nonwovens and engineered fabrics. As Assistant Director of Career Services, Justin will be our messenger on college campuses presenting an industry as high-tech, global, growing, and delivering products that make lives better," said Dave Rousse, INDA President.
About INDA
INDA, the Association of the Nonwoven Fabrics Industry, serves hundreds of member companies in the nonwovens/engineered fabrics industry in global commerce. Since 1968, INDA events have helped members connect, learn, innovate, and develop their businesses. INDA educational courses, market data, test methods, consultancy, and issue advocacy help members succeed by providing them the information they need to better plan and execute their business strategies. For more information, visit inda.org or call 919-459-3700.
###