INDA Remembers Former President Theodore "Ted" Wirtz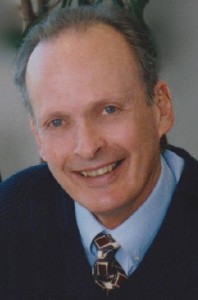 April 27, 2015 – Cary, NC – INDA is warmly remembering its former president Theodore "Ted" Wirtz, who died peacefully on March 29 at the age of 81.
Wirtz headed INDA from 1996 until his retirement in 2004 from a successful career in the nonwovens and engineered fabrics industry spanning nearly four decades. Prior to INDA, he spent most of his professional career in sales, marketing, strategic planning, and business development positions with Dexter Corp. (now part of Suominen) in Connecticut.
"INDA is saddened by the loss of one of our most dear past presidents, Ted Wirtz, who will be remembered for his leadership and many contributions to our association and the industry," said INDA President David Rousse. "He was an advocate who tirelessly promoted the global growth of nonwovens and helped chart INDA's future strategic direction."
Wirtz was recognized with the INDA Lifetime Achievement Award in 2004 for his many contributions to the association, including modernizing technology, expanding corporate membership and increasing revenue, and adding new services, research, and member communications.
Wirtz was a frequent speaker at nonwoven and other industry conferences worldwide. He served on the Executive Committee of the Nonwovens Cooperative Research Center at North Carolina State University and on the External Advisory Board of the School of Textile and Fiber Engineering at Georgia Institute of Technology.
Born in New York, Wirtz graduated from Georgia Tech with a degree in Industrial Management in 1956 and served in the Army reserve. He was an avid golfer, a world traveler, coach, mentor, guitar player and singer, and Civil War buff.
About INDA
INDA, the Association of the Nonwoven Fabrics Industry, serves hundreds of member companies in the nonwovens/engineered fabrics industry in global commerce. Since 1968, INDA events have helped members connect, learn, innovate and develop their businesses. INDA educational courses, market data, test methods, consultancy and issue advocacy help members succeed by providing them the information they need to better plan and execute their business strategies. For more information, visit www.inda.org, or download the INDA mobile app for immediate updates.
###