40 years of Freudenberg expertise in medical nonwovens improves the quality of life for patients

Focus on applications in advanced wound care
Weinheim. May 27, 2014. The latest product developments in advanced wound care mark a further milestone in medical nonwovens for Freudenberg Nonwovens. The company has developed nonwovens made of chitosan fibers that accelerate the healing process in the treatment of chronic wounds. For the last 40 years, the backbone of the company's product developments has been a highly-specialized development department and long-standing customer relations, without which many innovative projects would not have been possible.
Today, the product portfolio focuses on developments in advanced wound care. As Dr. Oliver Heneric, who heads the Medical Segment at Freudenberg Nonwovens, explains: "One goal for us is to stimulate the human body's capacity to heal itself following an acute injury. And another is to help make life easier for people with chronic wounds, like diabetics." This leads to challenging specifications for wound dressings used for vein and arterial disease. Over the last few years, the company has developed new, highly-complex products such as solutions featuring chitosan fibers and won new customers for these innovations. In combination with a hydroactive nonwoven, these fibers bring new perspectives for the healing process and are already proving their worth in practice. Chitosan is a biopolymer derived from the shells of sea crustaceans which stops bleeding and helps wounds heal more quickly.
A moist wound environment is much more conducive to the healing process than a dry one. This was established by the English physician George Winter in the 1960s:
He discovered that wounds healed twice as fast under a moisture-regulating polymer film than was the case when treated with a dry dressing. Over the next decades developers such as the experts at Freudenberg carried out research on suitable materials and gathered experience in applications such as the treatment of chronic wounds. Today, advanced wound care is used in all industrialized nations and in a growing number of emerging economies. The benefits of this form of treatment are that no scab is formed and new tissue is encouraged to grow. In many instances, the moist wound environment halves the healing time compared with the traditional dry therapy. Antimicrobial products reduce the risk of infection for the patient. Moist wound care has great potential: The global market volume in the next ten to fifteen years is estimated at three billion euros.
World market leader in activated carbon filters
Freudenberg began manufacturing medical nonwovens back in the 1970s, building a facility specially for the production of activated carbon filters in Littleborough, UK. Today, this unit produces these filters for integration in stoma pouches to remove malodors. Nonwovens for stoma pouch covers and flanges round off the stoma care product portfolio.
Both back then and now, a highly-specialized development department could be relied on to come up with a steady stream of innovations. New product applications that improve the quality of life for patients and accelerate healing are the outcome of individual customer projects. From the very beginning, in-house developers have nurtured product ideas all the way to market maturity. "We have a close and trusting collaboration with Europe's leading medical device manufacturers and can offer customers individual product solutions based on our long-standing experience and know-how. Our medical nonwovens are marketed worldwide," says Dr. Schlesselmann, Head of Medical Nonwovens Research and Development at Freudenberg Nonwovens.
Wound pads for traditional dry wound care were one of the stepping stones on the path from the first medical nonwovens to today's advanced wound care. The company triggered a "gentle revolution" in the 1980s when it launched wound pads made of nonwovens instead of knitted products for use in plasters. An antimicrobial finish was added from the 1990s. Thanks to the untiring efforts of the in-house development team, the present-day product range includes all commonly-used active ingredients.
Today, Freudenberg sells its medical nonwovens all over the world. The most recent additions to the product program include nonwovens and composite fibrous films approved by the FDA (Food and Drug Administration in USA) for transdermal applications. These products are manufactured in Japan by the long-standing joint-venture partner JVC (Japan Vilene Company) and marketed worldwide, primarily in the USA but also increasingly on markets in Europe. The transdermal approach to the delivery of medication is more beneficial to the human body because it bypasses the body's metabolism.
Freudenberg Nonwovens
Freudenberg Nonwovens is one of the world's largest producers of nonwovens, with 21 manufacturing and processing sites in 13 countries. The company manufactures interlinings for the apparel industry and develops nonwovens for the following markets: Energy, Automotive Interiors, Hygiene, Medical, Building Interiors, Geotextiles and Specialties. Freudenberg Nonwovens markets innovative products such as Lutradur ECO®, Vilene®, Soundtex® and Evolon®. In the 2013 financial year, Freudenberg Nonwovens employed some 3,200 people and generated sales of €660 million.
www.freudenberg-nw.de
The company belongs to the Freudenberg Group whose Seals and Vibration Technology, Nonwovens and Filtration, Household Products and Specialties and Others business areas generated sales of over €6.6 billion in the 2013 financial year and employed approximately 40,000 people in some 60 countries.
Photo caption: Every innovation at Freudenberg undergoes extensive testing and further development in the laboratory.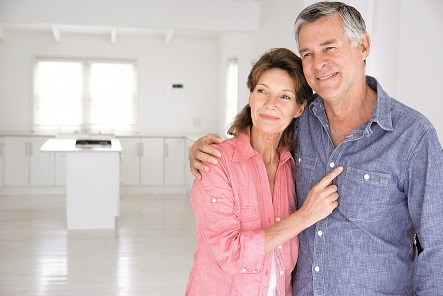 Contact Information
Email:
sabine.duttenhofer@freudenberg-nw.com
URL:
www.freudenberg-nw.de
Phone:
Sabine Duttenhofer, Director Corporate Communications, Freudenberg Verwaltungs-SE & Co. KG, Phone: +49 6201 80-5009
Company:
Freudenberg Nonwovens