AATCC Announces Dates for Fluorescence and High Visibility for Textiles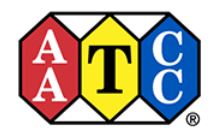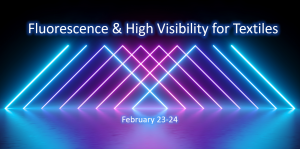 RTP, NC, January 19, 2022 – AATCC has released dates for a new online educational program. Fluorescence and High Visibility for Textiles will take place on February 23-24, 2022. This virtual event will feature industry experts discussing a variety of topics including color, innovation, technology, detergents, laundering, reflective tape, testing, product, and more.
Presenters include:
Rachel Applegate, Scientist, Procter & Gamble
Erika Simmons, Technical Director, AATCC
Randy Mumford, Technical Manager, Archroma
Ken Butts, Global Key Account Team Manager, Datacolor
Michael Murphy, Senior Advisor, e-Dye
Denise Statham, Director of Technical Services, Workwear Outfitters
Gregg Woodcock, Senior Manager Quality, Hanesbrands
Michael Hayes, Applications Engineer, 3M
Katie Aune, Applications Engineer, 3M
Roland Connelly, Color Supply Chain, Consultant, RoLyn Group Color Consultants
The sessions will be moderated by established industry experts Nelson Houser and Steve Simonson.
Visit https://aatcc.org/aatcc-events/high-vis/  to learn more and register for this virtual event. Reduced early registration rates for Fluorescence and High Visibility for Textiles end February 15, 2022.
AATCC Members may log in to the Member Portal on www.aatcc.org to register at the member-discounted rate.
About AATCC: AATCC is the world's leading not-for-profit association serving textile professionals since 1921. AATCC, headquartered in Research Triangle Park, NC, USA, provides test method development, quality control materials, and professional networking for members in about 50 countries throughout the world.