AATCC Board Nominations Due March 31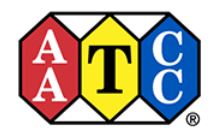 RTP, NC, February 24, 2022 – AATCC is led by member volunteers. Nominations for the 2023-2024 Board of Directors and President-elect are open through March 31, 2022. This is your opportunity to get involved and shape the leadership and direction of AATCC! You can make sure the board represents you and your interests! Those who serve on the AATCC Board of Directors make a positive impact on the industry while gaining valuable experience and connections that benefit their own careers.
Submit one or more nominations at https://aatcc.org/bod/#nomination. AATCC members will vote by emailed ballot this Fall. The new Board members will be announced in November and serve from January 2023 through December 2024.
President-elect
The AATCC President-elect serves in this role for two years before serving as President for two years, and then serves as Immediate Past President for another two years, serving six years in total as a member of the Board of Directors. In that time, he or she is a member of multiple administrative committees and helps set the strategy for the Association. Each President brings a new passion and focus.
Regional Board Members
Regional representatives speak for each of AATCC's six geographic regions made up of active local sections. Several of the current representatives are eligible to run for a second term, but new nominees are always welcome. Nominees must be a member of a section in the region they represent, though they need not live within that section's boundaries. Not all members live within a defined Region.
Central Atlantic Region (DE, MD, NJ, NY, PA)
Midsouth Region (NC, SC, VA, WV)
New England Region (CT, ME, MA, NH, RI, VT)
Southern Region (AR, LA, MS, MO, OK, TX)
Southeast Asia Region (India)
Western Region (CA, ID, OR, WA)
Interest Group Officers
Each interest group is represented by two board members—an interest group Chair and an At-Large Member. Nominees must be a voting member of the interest group they represent. Current representatives are all eligible for a second term, but new volunteers and new ideas are always welcome.
Chemical Applications Interest Group
Concept 2 Consumer Interest Group
Materials Interest Group
Rising Professionals Interest Group (formed November 2021!)
More Information
Do you want the opportunity to vote and help lead the direction of not only AATCC but the textile industry? Become an AATCC member now! You can get more information on membership at www.aatcc.org/join.
To learn more about each role on the board, meet the current board, and submit a nomination, visit www.aatcc.org/bod.
About AATCC: AATCC is the world's leading not-for-profit association serving textile professionals since 1921. AATCC, headquartered in Research Triangle Park, NC, USA, provides test method development, quality control materials, and professional networking for members in about 50 countries throughout the world.