AATCC Calls for Research Proposals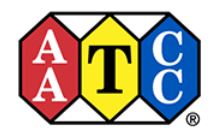 AATCC Foundation Student Research Support Program was established to provide financial assistance to undergraduate and graduate students performing research on textile-related projects. The AATCC Foundation Student Research Review Board is currently seeking proposals for research related to test method development, evaluation of textile performance in actual use situations, and correlations between these two.
Grants ranging from $500 to $4,000 will be awarded to meritorious proposals selected by the AATCC Foundation Student Research Review Board and approved for funding by AATCC Foundation Committee on Research.
Please note that the applicant's major professor or advisor is encouraged to write a supporting cover letter that addresses the importance of the problem or implications of the research and the student's ability to conduct the proposed research.
The deadline to receive grant proposals is October 15, 2022.
Submit grant proposals electronically to Dr. Yiqi Yang, Chair, AATCC Foundation Student Research Support Program.  Guidelines and an application form are available under the AATCC Foundation Grants & Scholarship webpage https://www.aatcc.org/foundation/#grants. You may also contact your AATCC student chapter advisor or
Dr. Yiqi Yang
University of Nebraska-Lincoln
Textiles, Merchandising and Fashion Design &
Biological Systems Engineering
Lincoln, NE  68583
Phone: (402) 472-5197
yyang2@unlnotes.unl.edu
About AATCC Foundation: The AATCC Foundation Inc was founded in May 1997 to further the charitable mission of AATCC. The foundation is organized and operated exclusively for charitable purposes and is classified by the US Internal Revenue Service as a 501(c)(3) organization.