AATCC COVID-19 Response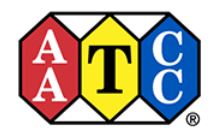 RESEARCH TRIANGLE PARK, N.C., USA, March 18, 2020—Along with the rest of the textile community and the world, AATCC is taking precautions to help reduce the spread of COVID-19.
Online Committee Meetings
For several years, AATCC has offered remote participation in addition to on-site attendance for meetings. For Spring 2020 AATCC committee meetings, ALL attendees will participate by phone or web.
Meetings will be held as originally scheduled May 19-21.
Most meetings are open to all interested parties. You do not need to be a member of the committee or of AATCC to participate.
Remote attendance is limited to 50 per meeting. Register now to reserve your place.
Registration is required. You will receive web and phone credentials with your registration confirmation.
Register to participate in online AATCC committee meetings at www.aatcc.org/events/committees.
Extended Proficiency Testing Deadlines
Because many participants in the AATCC Proficiency Testing Programs are experiencing interruptions to normal work schedules, deadlines to return proficiency testing data have been extended. Registered labs should watch for emails regarding changes to specific rounds. For additional information, visit www.aatcc.org/testing/proficiency or contact ptp@aatcc.org.
AATCC Technical Center
Staff at the AATCC Technical Center are working limited hours in the offices and labs. They are continuing to work from home to provide members and customers the highest quality, most timely service possible, but you may experience some delayed responses.
Shipping time and costs are also affected by worldwide travel restrictions. Please be patient as we all navigate these unusual circumstances.
The AATCC Technical Center is not open for visitors or corporate member use of lab equipment. If you have any questions or concerns about a pending order or project with AATCC, please email your primary contact or visit www.aatcc.org/contact.
Upcoming Events
There is good news! As we all look to the future, AATCC is actively planning both online and in-person events for later in the year. Subscribe to email notifications of the latest AATCC news and activities at www.aatcc.org/subscribe.
About AATCC: AATCC is the world's leading not-for-profit association serving textile professionals since 1921. AATCC, headquartered in Research Triangle Park, N.C., USA, provides test method development, quality control materials, and professional networking for members in about 50 countries throughout the world.
# # #