AATCC Foundation Funds Diverse Textile Research at 9 Universities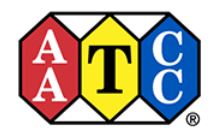 RTP, NC, April 19, 2022 – From ubiquitous denim jeans to hidden automotive components and overlooked bone scaffolds, textiles are everywhere, and textile research is everywhere! This year's AATCC Foundation call for grant proposals generated 29 applications from 14 schools. Of those, 17 projects were funded at nine different universities. Many are not in traditional textile programs. Funded research will take place in undergraduate and graduate chemistry, materials, biomolecular, and agricultural engineering departments across the United States.
AATCC's founding objectives are to increase knowledge, encourage research, and establish channels of interchange. The AATCC Foundation grant program supports all these objects by funding research and helping students to share their findings. Grants range from $500 to $4,000 for materials and research expenses toward textile-related projects. Recipients may request additional reimbursement of up to $500 for travel and/or registration to present the research project at a technical conference. AATCC publicizes the selected topics and final reports to inspire other members to engage with the work.
| | | | |
| --- | --- | --- | --- |
| Project | University | Student | Advisor |
| A comparison between crosslinked collagen yarns and collagen-coated PLA yarns for rotator cuff tendon repair | NC State University | Yihan Huang | Martin King |
| A novel antiadhesive and antibacterial hernia mesh | NC State University | Ziyu Wang | Jessica Gluck |
| Determination of the Effect of Dyebath Water Wuality on Colorimetric Attributes of Textiles | NC State University | Savannah Schroeder | Renzo Shamey |
| Development and characterization of chemically functionalized polydiacetylene nanofiber biosensor to detect SARS-CoV-2 | Colorado State University | Abhishek Bhattacharjee | Yan Vivian Li |
| Development and Characterization of Surface Modified Fibrous Polymer Scaffold for Ocular Surface Reconstruction | NC State University | Nasif Mahmood | Jessica Gluck |
| Electrospun carbon nanotube-based electroconductive scaffolds to mature induced pluripotent stem cell-derived cardiomyocytes for cardiac tissue engineering applications | NC State University | Suh Hee Cook | Jessica Gluck |
| Ester-functionalized Nanocellulose for High Strength Hydrophobic Cotton Fabric | University of CA-Davis | Mengzhe Guo | You-Lo Hsieh |
| Fabrication of a textile-based scaffold from novel tropoelastin-collagen electrospun yarn for skin tissue engineering | NC State University | Daxian Zha | Martin King |
| Formulating Defeatable Adhesives to enable Design for Disassembly in Manufacturing | California Polytechnic State University | Hannah Dudiak | Philip Costanzo |
| In vitro cell response to a novel textle/hydrogel composite vascular graft prototype for coronary artery bypass surgery | NC State University | Fan Zhang | Martin King |
| Minimizing Surface Tension to Isolate Hydrogen Bonding Effects on Polymer Solutions for Processing via Electrospinning | Georgia Institute of Technology | Haley Carrol | Blair Brettmann |
| Recycling denim waste fabrics for nanocellulose extraction and application in functional packaging films | Washington State University | Dan Liang | Hang Liu |
| Recycling of Waste Cotton Textiles via Separation and Reuse of Dyes and Regeneration of Cellulose Fibers | University of Nebraska-Lincoln | Yuanyi Shao | Yiqi Yang |
| Spinning Cellulose Nanofiber into Fiber Filaments | University of Texas-Austin | Sophia Jackson | Jonathan Chen |
| Sustainable biodegradable solutions for thermal regulation in textiles from nanocellulose aerogels | University of Georgia | Anuradhi Liyanapathiranage | Suraj Sharma |
| The Development of Smart Clothing for Sensing Via 3D Printing | Washington State University | Zihui Zhao | Hang Liu |
| Wireless surveillance system for post stent graft deployment | NC State University | Xiaoqi Tang | Martin King |
Summary reports of projects funded in 2021 are available at https://aatcc.org/2021grantreports/. The application period for 2023 funding will open in June 2022 and close October 15.
To be connected with the student or faculty advisor for a project, contact Diana Wyman (diana@aatcc.org), AATCC Foundation.
To support future research, donate to AATCC Foundation at www.aatcc.org/foundation.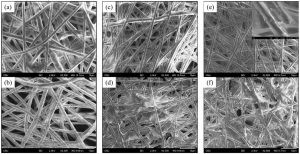 About AATCC Foundation: The AATCC Foundation Inc was founded in May 1997 to further the charitable mission of AATCC. The foundation is organized and operated exclusively for charitable purposes and is classified by the US Internal Revenue Service as a 501(c)(3) organization.