AATCC Foundation Raises $144,000 for Scholarships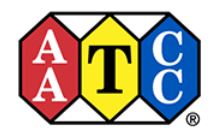 RTP, NC, March 24, 2022 – The AATCC Foundation 100 for 100 campaign began in 2019 with the goal of fully endowing $100,000 in textile scholarships to honor AATCC's 100th anniversary in 2021.  AATCC Foundation awards more than $100,000 per year in grants and scholarships to students studying in textile-related fields; however, several scholarships had no dedicated funding source and were at risk of elimination. With an endowment, the earnings provide scholarships to deserving students each year without depleting the principal.
The 100 for 100 effort raised more than $144,000 and established endowments to permanently provide for two of the underfunded graduate fellowships. Five scholarships still need your help:  Fibrous Materials, Textile Chemistry, Textile Design, Textile Merchandising, and Martin J Bide University of Rhode Island.
Tapestry Fundraiser
Donors capped off AATCC Foundation's fundraising campaign with a hands-on tapestry project at the AATCC Week of Celebration in November 2021. Each person or company donating $100 or more during the week also added to a woven tapestry that is now displayed at the AATCC Technical Center. AATCC President Diana A Wyman said, "The tapestry gave donors a tangible connection to the Foundation. I am especially excited by the number or first-time and young donors who participated." Several of those who donated were former scholarship recipients themselves and were enthusiastic about "paying it forward" by supporting current and future students.
Graduate Fellowships
The two fellowships now fully endowed are the Connelly/Perkins Fellowship awarded to Ph.D. candidates at the Clemson University Department of Materials Science and Engineering (MSE) and the Grady, Hauser, Houser, Daniels Fellowship for Ph.D. candidates in Fiber and Polymer Science at the North Carolina State University Wilson College of Textiles. Each fellowship is a one-year award of $5,000. Funds were raised through a donation-matching campaign as part of the 100 for 100 effort and from generous donations of more than $45,000 for each fellowship from Charles Gavin, who established the fellowships in honor of fellow AATCC members and friends. To learn more about these fellowships and the people for whom they were named, or to apply or donate, visit https://aatcc.org/foundation/#fellowships.
Donors
Nearly 200 individual and corporate donors participated in the 100 for 100 campaign. Many donated $100 to honor AATCC's centennial anniversary and earn a gold pin. Ramaswamy Nagarajan and Claire Lepont of University of Massachusetts Lowell gave $101 to support the next 100 years of textile research and education. The future focus is especially meaningful as Lowell Textile School was where AATCC was founded and housed for many years. A complete list of campaign donors is published at https://aatcc.org/foundation/#donors.
| | |
| --- | --- |
| Scholarship | 100 for 100 Donations |
| Connelly/Perkins | $52,075 ENDOWED! |
| Grady, Hauser, Houser, Daniels | $56,825 ENDOWED! |
| Martin J Bide University of Rhode Island | $7,200 |
| General fund | $17,642 |
| Fibrous Materials | $25 |
| Textile Chemistry | $125 |
| Textile Design | $10,125 |
| TOTAL | $144,017 |
Throughout the three-year campaign, generous donors also continued to grow established scholarships and create new ones. Notably, a third Kanti & Hansa Jasani Family Scholarship is being offered for the upcoming academic year. AATCC took responsibility for administering the National Council of Textile Organizations (NCTO) Paul T. O'Day Scholarship and the Percy W. Woodruff Jr. Textile Manufacturing Scholarship over the past few years.
If you would like to donate to the AATCC Foundation, please visit https://members.aatcc.org/store/foundation/1330/, there are still plenty of scholarships that need to be endowed! Make your mark today!
About AATCC Foundation: The AATCC Foundation Inc was founded in May 1997 to further the charitable mission of AATCC. The foundation is organized and operated exclusively for charitable purposes and is classified by the US Internal Revenue Service as a 501(c)(3) organization.