AATCC Foundation Scholarship Applications Due March 31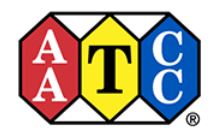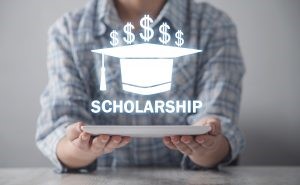 RTP, NC, March 17, 2022 – Attention students! Time is running out to apply for thousands of dollars in scholarships. Undergraduate and graduate students in any textile-related discipline may apply for multiple AATCC Foundation scholarships with one simple online form. Students enter their school, education level, major, and other criteria once. The system automatically lists matching scholarships and any required personal statements. Applications must be completed—including any personal statements and faculty recommendations—by March 31. Some scholarships require no essay or recommendation.
Besides providing money for tuition and fees, AATCC Foundation scholarships help connect students with professionals in the textile industry. Scholars receive free registration for the AATCC Textile Discovery Summit (www.aatcc.org/summit) to be held October 4-6, 2022, in Charlotte, NC, USA. They are also eligible for up to $500 travel reimbursement to attend the Summit. Students are recognized at the awards reception and have numerous opportunities to connect with textile professionals. Scholarship recipient Victor Alvarez Valverde says, "I am beyond proud of receiving a scholarship from such a prestigious association in our field. AATCC is truly dedicated to getting students involved in the textile industry with industry leaders who are at the forefront of innovation."
Scholarships are available for all textile-related disciplines. While some scholarships target a specific university or demographic, many are open to a broad range of students. Apply by March 31 for the following scholarships. Several scholarships award funding to multiple students per year.
AATCC Corporate Member Scholarship
Charles E. Gavin III Family Scholarship
Connelly/Perkins Graduate Fellowship
Darsey Family Scholarship
Delaware Valley Section Scholarship
Fibrous Materials Scholarship
Gordon & Marjorie Osborne Scholarship
Grady, Hauser, Houser, Daniels Graduate Fellowship
Kanti & Hansa Jasani Family Scholarship
Martin J. Bide University of Rhode Island Scholarship
Metro Scholarship
National Council of Textile Organizations (NCTO) Paul T. O'Day Scholarship
Textile Chemistry Scholarship
Textile Design Scholarship
Textile Merchandising Scholarship
Western Region Scholarship
Woodruff Textile Manufacturing scholarship
Don't miss out on your chance to apply for these scholarships. Apply at https://aatcc.org/foundation/#scholarships by March 31
About AATCC Foundation: The AATCC Foundation Inc was founded in May 1997 to further the charitable mission of AATCC. The Foundation is organized and operated exclusively for charitable purposes and is classified by the US Internal Revenue Service as a 501(c)(3) organization.