AATCC Launches New DIGITAL LABS!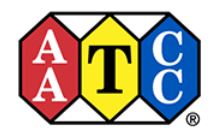 RESEARCH TRIANGLE PARK, N.C., USA, January 28, 2021—Take advantage of virtual learning to enhance your skills and grow your knowledge remotely! AATCC Digital Labs offer online trainings, lectures, and informational discussions for textile-related topics, hosted by top industry and academic experts.
Visit AATCC's website to learn more about upcoming sessions, including the new spring schedule:
February 10
Efficacy Testing of Antimicrobial Personal Protective Equipment (PPE) presented by Matthew Hardwick, PhD, ResInnova Laboratories
Explore the technical definition of 'antimicrobial', current standard test methods, and how the testing field can evolve to meet future needs. The AATCC PPE Series is free for members.
February 18
Overview of Color and Colorants for Textiles presented by Tova N. Williams, PhD, TCI America
Learn about the application of color to various fiber types, dye/pigment-fiber interactions, color production, and more!
March 4
Introduction to 4D Textiles presented by Chris Pastore, PhD, Thomas Jefferson University
This session will discuss 4D textile fundamentals and offer a live Q&A for participants.
March 24
Rebuilding the Textile Talent Pipeline presented by Jasmine Cox, Textile Technology Center at Gaston College
Examine the textile talent gap and learn how to cultivate the next generation of leaders – from recruiting and developing young professionals to finding resources for talent sourcing and management.
Registration Fees for Live or Archived – Single Session Access:
AATCC Individual Member OR Corporate Member Employee: $99
Non-members: $169
Group Rate: $2,250 (Recommended for large groups of 23pp+. Available for AATCC corporate members only.)
About AATCC: Founded as the American Association of Textile Chemists and Colorists (AATCC), the Association continues to evolve to meet the needs of those in the ever-changing textile, apparel, and materials industries. AATCC has served textile professionals since 1921. Today, the Association provides test method development, quality control materials, education, and professional networking for a global audience.
# # #