AATCC Launches New Newsletter and Offers Subscription Options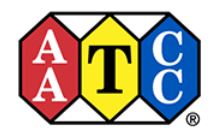 RESEARCH TRIANGLE PARK, N.C., USA, February 6, 2020 —TEXBites is AATCC's newest newsletter! Released weekly on Fridays, TEXBites covers the latest textile industry highlights.
TEXBites features curated links to the latest textile news from industries such as aerospace, automotive, transportation, sustainability, fashion, retail, technology, e-textiles, and more. AATCC Corporate Member news will be shared throughout the newsletter as well.
TEXBites was launched as AATCC rolled out new email mailing lists allowing readers to choose what information they receive from AATCC. This means no unsolicited emails!
Current mailing lists will be discontinued soon. Members, nonmembers, and even current subscribers MUST opt-in and select subscriptions to continue receiving updates and event announcements.
In addition to TEXBites, AATCC email subscription options include:
AATCC News
AATCC News bi-weekly newsletter is your source for all AATCC happenings and opportunities along with original feature articles on the latest textile trends. Don't miss out on the monthly technical issue highlighting the newest test method updates and innovations!
Events
Discover what's new in the textile supply chain from design to the final product, technologies to testing, and much more via educational programs and committee meetings.
Foundation/Scholarships
Catch the excitement of current textile student scholars and see how AATCC Foundation builds a future in textiles.
Students
Exclusive content for AATCC Student members! Be the first to hear how students can earn money through scholarships, impress future employers by participating in AATCC competitions and awards, and network with the industry.
Anyone can subscribe for free to any or all AATCC newsletters! No AATCC login or password required.
To get updates on AATCC happenings, subscribe to one or all the AATCC newsletters at www.aatcc.org/subscribe
About AATCC: AATCC is the world's leading not-for-profit association serving textile professionals since 1921. AATCC, headquartered in Research Triangle Park, N.C., USA, provides test method development, quality control materials, and professional networking for members in about 60 countries throughout the world.
# # #