AATCC Launches New Testing Resource List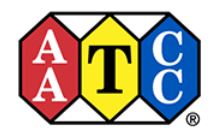 RESEARCH TRIANGLE PARK, N.C., USA, March 11, 2020—AATCC is excited to offer a new benefit to AATCC Corporate Members and users of AATCC standards. Introducing the Testing Resource List, the newest addition to the AATCC Buyer's Guide. The Testing Resource List is free to access, connecting users globally to Corporate Member suppliers.
AATCC Quality Control Products
AATCC quality control products including color evaluation tools, detergents, standard control fabrics, and more, can be purchased at https://www.aatcc.org/products/.
Using the Testing Resource List
For all other products listed in AATCC standards, please use the Testing Resource List. The Testing Resource guides your lab manager on exactly where to purchase the supplies needed to conduct each AATCC standard.
Organized by standard, the Testing Resource List features the products (apparatus and materials) listed in the AATCC Technical Manual. The Association surveyed AATCC Corporate Members for suppliers of these products. For each product, a link is available to vendor's website. You can now save time by finding the supplier of the products you need. Enjoy the benefit of more time for research and development of your products.
List your company in the Testing Resource List
Are you a supplier of products listed in the AATCC Technical Manual? Could you benefit from customers finding your product? List your products in the AATCC Testing Resource List by joining as a Corporate Member. Already a Corporate Member? Contact us today to make sure you are listed. Please note, this guide is updated on a rolling basis with new vendors.
Disclaimer: AATCC does not qualify, or in any way, endorse or certify that any of the listed equipment or materials meets the requirements in its standards.
About AATCC: AATCC is the world's leading not-for-profit association serving textile professionals since 1921. AATCC, headquartered in Research Triangle Park, N.C., USA, provides test method development, quality control materials, and professional networking for members in about 60 countries throughout the world.
# # #