AATCC Launches New Website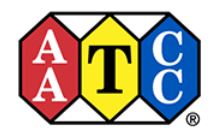 RESEARCH TRIANGLE PARK, N.C., USA, March 6, 2020—The scope of AATCC reaches far beyond chemists and colorists. Members come from textile, apparel, and home goods suppliers and manufacturers; testing laboratories; brands and retailers, consumer organizations; state and federal government agencies; and colleges and universities. If you're not able to connect with members at events like our International Conference or your local Section meetings, the AATCC website is your portal for opportunities to connect and learn from others online. With that in mind, AATCC has been hard at work, with the help of a website developer, to evaluate and update our web presence. We invite you to visit our new site and let us know what you think!
The general structure and content of the site has remained the same, but you will find improved navigation, better functionality, and an updated look. Members can connect with other members with our Member Search Directory, which will allow you to find other members by their role in the industry. The best resources for what's happening at AATCC are the AATCC home page, the AATCC News e-newsletter, and the AATCC Review, available in digital format to members online.
Be sure to also check out:
The membership system has not changed, so you will be able to easily access your account.
To get updates on AATCC happenings, subscribe to one or all the AATCC newsletters at www.aatcc.org/subscribe.
About AATCC: AATCC is the world's leading not-for-profit association serving textile professionals since 1921. AATCC, headquartered in Research Triangle Park, NC, USA, provides test method development, quality control materials, and professional networking for members in about 60 countries throughout the world.
###
Contact Information
Email: www.aatcc.org
Company: AATCC