AATCC Offers Blotting Paper for use with PPE Testing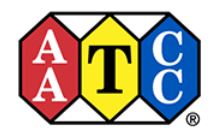 RESEARCH TRIANGLE PARK, N.C., USA, July 7, 2020—With the rise in production and testing of medical personal protective equipment (PPE), access to correct testing apparatus and materials is critical. AATCC now offers a one-stop shop for impact penetration testing needs, including Blotting paper suitable for AAMI PB70 classification testing.
AAMI PB70 Level 1-3 certification and testing requires using AATCC TM42, Test Method for Water Resistance: Impact Penetration along with a Blotting Paper that matches the paper specifications included in the AAMI PB70 standard.

Order Testing Supplies
Learn More About PP Testing
AATCC COVID Relief
In response to the COVID-19 crisis, the AATCC TM42, Test Method for Water Resistance: Impact Penetration test method is currently available for download at no cost.
Other AATCC COVID-19 resources are available from the COVID-19 page on our website.
Contact
You may contact the AATCC ordering team directly at ordering@aatcc.org.
If you have additional technical questions, please reach out to the technical department at simmonse@aatcc.org.
About AATCC: Founded as the American Association of Textile Chemists and Colorists (AATCC), the Association continues to evolve to meet the needs of those in the ever-changing textile, apparel, and materials industries. AATCC has served textile professionals since 1921. Today, the Association provides test method development, quality control materials, education, and professional networking for a global audience.
# # #