AATCC Offers Free Test Methods to Aid in the Pandemic Response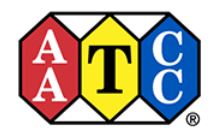 RESEARCH TRIANGLE PARK, N.C., USA, April 15, 2020—AATCC is has made available Test Method TM42 Test Method for Water Resistance: Impact Penetration and TM127 Test Method for Water Resistance: Hydrostatic Pressure. These methods are offered at no cost in response to the COVID-19 pandemic. The methods are available as a download from our website: https://www.aatcc.org/testing/methods/.
These methods are often referenced in product development requirements for protective medical coverings. We are providing these methods free of charge to aid manufacturers and institutions who have transitioned their capabilities to support the supply-chain for these types of products.
Information on applicable testing equipment and QC testing aids are also available.  Please contact the AATCC ordering team directly or visit our website for additional details.
About AATCC: AATCC is the world's leading not-for-profit association serving textile professionals since 1921. AATCC, headquartered in Research Triangle Park, N.C., USA, provides test method development, quality control materials, and professional networking for members in about 50 countries throughout the world.
# # #