AATCC Powder Detergents are now ECO PASSPORT and ZDHC-MRSL Certified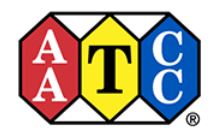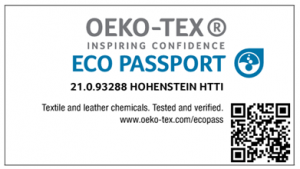 RTP, NC, July 29, 2022 – AATCC is proud to announce that AATCC 1993 Standard Reference Detergent With Brightener (W/B) Powder and AATCC 1993 Standard Reference Detergent Without Brightener (WOB) Powder are OEKO-TEX® ECO PASSPORT certified and ZDHC Level 1 certified! Now is your chance to help move the textile industry in a more sustainable direction! You can purchase AATCC Detergent and more at https://members.aatcc.org/store/wb-7-3kg/3230/
What is ZDHC?
ZDHC- stands for the zero discharge of hazardous chemicals. It is a program started by apparel and footwear brands and retailers who wanted to lead the industry toward zero discharge of hazardous chemicals. ZDHC has a materials-restricted substance list (ZDHC-MRSL), which is a list of chemical substances that are prohibited from use.  Compliance comes in the forms of Levels 1 – 3.  AATCC is compliant with Level 1. For more information on ZDHC visit https://www.zdhc-gateway.com/
What is ECO PASSPORT by OEKO-TEX®?
ECO PASSPORT by OEKO-TEX® is an independent certification system for chemicals, colorants, and auxiliaries used in the textile and leather industry. Following a multistep process, each individual ingredient in a chemical product is analyzed to determine if it meets statutory requirements and that it is not harmful to human health.
The textile chemicals certified in accordance with the ECO PASSPORT have been tested for harmful substances in critical concentrations as listed in the ECO PASSPORT standard. The label provides transparent proof of which articles meet the criteria for ecologically responsible textile and leather manufacture (oeko-tex.com).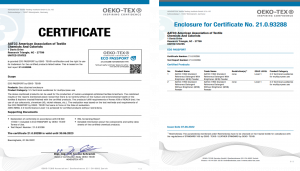 The process for AATCC's certification included the following:
CAS Number Screening of the chemical ingredients– During the CAS Number Screening, the product components were compared against the list of harmful chemicals for the ECO PASSPORT (RSL/MRSL), which includes the SVHC Candidate List from REACH.
Analytical Verification-An analytical laboratory test was carried out to ensure that the certified chemicals can be used in the sustainable production of human-ecological optimized textiles.
AATCC worked with OEKO-TEX® through Hohenstein which is a certifying body for ZDHC-MRSL.   You can now find the AATCC powdered detergent listed on the OEKO-TEX® Buying Guide. https://www.oeko-tex.com/en/buying-guide  Find out more about ECO PASSPORT at https://www.oeko-tex.com/en/our-standards/eco-passport-by-oeko-tex
What does the ZDHC-MRSL, and ECO PASSPORT distinctions mean for AATCC Powdered Detergent customers?
The chemicals used to manufacture AATCC 1993 Standard Reference Detergent With Brightener (W/B) and AATCC 1993 Standard Reference Detergent Without Brightener (WOB) Powders have been evaluated and confirmed to not be hazardous to the environment per the guidelines established for ECO PASSPORT  and ZDHC-MRSL.  For those companies on a journey to sustainable chemical management and ZDHC-MRSL compliance, the AATCC powders can confidently be used as part of your value chain.  The powdered detergent formulas are consistent and ZDHC Level 1 compliant. Additionally,  ECO PASSPORT serves as credible proof that it can be used in sustainable processes.
Customers may request a full copy of the AATCC ECO PASSPORT Certificate by visiting https://www.aatcc.org/testing/#SDS.  The certificate may be validated by following the QR Code:
Now is your chance to help move the textile industry in a more sustainable direction! Buy AATCC 1993 Standard Reference Detergent With Brightener (W/B) and AATCC 1993 Standard Reference Detergent Without Brightener (WOB) Powdered Detergents because they are now ECO Passport and ZDHC certified! You can purchase AATCC Detergent and more at https://members.aatcc.org/store/wb-7-3kg/3230/
About AATCC: AATCC is the world's leading not-for-profit association serving textile professionals since 1921. AATCC, headquartered in Research Triangle Park, NC, USA, provides test method development, quality control materials, and professional networking for members in about 50 countries throughout the world.