AATCC Research Committee Reorganization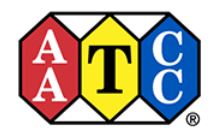 RTP, NC, December 30, 2021 – The AATCC RA63, Water Resistance, Absorbency and Wetting Agent Evaluation Test Methods committee has been one of the most active research committees, responsible for 16 test methods…and counting. To manage existing and new projects more efficiently, the group recently split into two committees with distinct scopes.
Water Resistance
As of November 2021, RA63 is titled Water Resistance Test Methods. The committee scope is "to develop test methods for evaluation of water-resistance and repellency of textiles." Kiarash Arangdad, ITG Burlington, is the acting chair for 2022.
The Water Resistance committee is currently preparing to ballot a new test method for Measuring Condensation on Textiles in a Humid Microclimate. The method measures the water condensation accumulation on the innermost (back) surface of fabrics in a humid microclimate, with and without simulated precipitation on the outermost (face) fabric surface.
Moisture Management
The new RA114 Moisture Management Test Methods committee scope is "to develop test methods for evaluation of wetting agents and moisture management of textiles." Guy Smithurst, James Heal, chairs the committee from 2022 through 2024.
The Moisture Management committee is actively revising the AATCC TM197 Vertical Wicking of Textiles with the intention of creating separate methods for specified wicking times and specified wicking distances. Revisions will also streamline and clarify some of the options in the current method.
RA63 Water Resistance
RA114 Moisture Management
AATCC TM22

Water Repellency: Spray

AATCC TM17

Wetting Agents, Evaluation of

AATCC TM35

Water Resistance: Rain

AATCC TM27

Wetting Agents, Evaluation of Rewetting Agents

AATCC TM42

Water Resistance: Impact Penetration

AATCC TM43

Wetting Agents for Mercerization

AATCC TM70

Water Repellency: Tumble Jar Dynamic Absorption

AATCC TM79

Absorbency of Textiles

AATCC TM127

Water Resistance: Hydrostatic Pressure

AATCC TM195
Liquid Moisture Management Properties of Textile Fabrics
AATCC TM208

Water Resistance: Hydrostatic Pressure Using a Restraint

AATCC TM197

Vertical Wicking of Textiles

AATCC TM198

Horizontal Wicking of Textiles

AATCC TM199

Drying Time of Textiles: Moisture Analyzer

AATCC TM200

Drying Rate of Textiles at their Absorbent Capacity: Air Flow

AATCC TM201

Drying Rate of Fabrics: Heated Plate

AATCC TM204

Water Vapor Transmission of Textiles
Get Involved
New participants are welcome in both committees—and any other AATCC research committee. There is no cost to be part of a committee or attend meetings. Visit https://aatcc.org/join/#committees for more information and links to join. Standards development benefits from participation by a broad range of stakeholders. Everyone's perspective is valued.
Join a Committee:
https://aatcc.org/join/#committees
foggv@aatcc.org
Influence
Research committee members vote on new test method proposals, as well as revisions and reaffirmations of existing methods. Every vote counts and every comment is addressed. As a member of an AATCC committee, you also enhance your reputation as an expert and influencer in your field.
Awareness
Only committee members receive meeting notices, agendas, and minutes. Joining a committee is the best way to stay informed! Be among the first to know when new methods are proposed or approved. Stay current on industry advances as well as emerging challenges.
Leadership
There are numerous leadership opportunities. From joining a task group to chairing a committee, there are many ways to hone your skills and enhance your reputation as an industry expert.
Connections
Create a network of like-minded professionals. Being part of a committee allows colleagues, competitors, and supply chain partners to work together toward common goals. Fellow members become valuable resources—and often, lifelong friends.
About AATCC: AATCC is the world's leading not-for-profit association serving textile professionals since 1921. AATCC, headquartered in Research Triangle Park, NC, USA, provides test method development, quality control materials, and professional networking for members in about 50 countries throughout the world.