AATCC Resources During COVID-19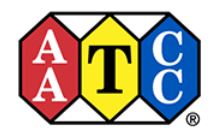 RESEARCH TRIANGLE PARK, N.C., USA, April 7, 2020—To assist AATCC members during the COVID-19 pandemic, the association has authorized its copyright manager, the Copyright Clearance Center (CCC) (www.copyright.com), to issue zero-cost licenses to academic institutions and educators to use copyrighted AATCC materials to continue online education during the crisis. This includes uses such as (but not limited to) reproduction and distribution, display (such as through a computer), and other copyright-protected rights to the extent AATCC has the rights to grant them. This authorization is valid through August 1, 2020, and does not include commercial, non-educational use of AATCC copyrighted materials.
Educators who are AATCC members may use any materials included in the AATCC Journal of Research and AATCC Review by logging in at www.aatcc.org and downloading pdf versions of papers or articles from these publications. They may also use any materials from the AATCC News Newsletter or the archives of the American Dyestuff Reporter (the latter by filling out a form to request the specific issue desired).
Educators who are not AATCC members may be able to obtain some of these resources through their university library and are still permitted to use the resources without paying for a copyright license through August 1st.
About AATCC: AATCC is the world's leading not-for-profit association serving textile professionals since 1921. AATCC, headquartered in Research Triangle Park, N.C., USA, provides test method development, quality control materials, and professional networking for members in about 50 countries throughout the world.
# # #