AATCC Welcomes New Officers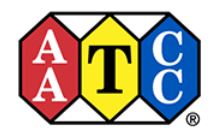 RTP, NC, January 11, 2022 – January brings new beginnings for everything, including AATCC committees. Many administrative and research committees welcome new officers this month. Others are welcoming back officers who signed on for an additional term. These dedicated volunteers are the power behind all that AATCC does to connect, educate, and strengthen the textile industry.
Several committees are still seeking chairs. This is an opportunity to grow or utilize leadership skills and be recognized as an expert in your field.
 If you are interested in joining or chairing a committee, please visit https://aatcc.org/join/#committees or contact Diana Wyman (diana@aatcc.org; +1.919.491.3803).
Incoming AATCC Officers
Committee
Name
Term
C1 AATCC Board of Directors
Charles Gavin III
Emeritus Treasurer 2022-2024
C1 AATCC Board of Directors
Tyler Pickett, Adidas
Acting Chair Rising Professionals Interest Group 2022
C1 AATCC Board of Directors
Bryan Ormond, North Carolina State University
Acting Member-at-Large Rising Professionals Interest Group 2022
C2 Executive Committee on Research
Carla MacClamrock, Cotton Incorporated
Chair 2022-2024
C3 Technical Committee on Research
Apurba Banerjee, Milwaukee Tool
Chair C3/Vice Chair C2 2022-2024
C3 Technical Committee on Research
Brent Smith, Elevate Textiles
Vice Chair 2022-2024
C9 Constitution & Bylaws
Bob Lattie
Chair 2022-2026
CS61 Harold C Chapin Award
Matt Marshall, UL Verification Services Inc
Chair 2022
CS65 Olney Medal Award
Gang Sun, University of California Davis
Chair 2022
RA23 Colorfastness to Water
Jodi Geis, Catawba Valley Community College
Acting Chair 2022
RA31 Antimicrobial Activity
Matt Hardwick, ResInnova Laboratories
Acting Chair 2022
RA32 Static Electricity
Victor Khlolodkov, Ascend Performance Materials
Acting Chair 2022
RA33 Colorfastness to Atmospheric

Contaminants

John Crocker, SDL Atlas LLC
Acting Chair 2022
RA36 Color Measurement
Heather Johnson, American & Efird LLC
Chair 2022-2024
RA38 Colorfastness to Crocking
John Crocker, SDL Atlas LLC
Chair 2022-2024
RA42 Dimensional Changes
OPEN
Chair 2022-2024
RA43 Professional Textile Care
Joe Nilsen, DLA Troops Support
Acting Chair 2022
RA50 Lightfastness & Weathering
Rich Slomko, Atlas Material Testing Technology LLC
Chair 2022-2024
RA59 Fibrous Test Materials
OPEN
Chair 2022-2024
RA60 Colorfastness to Washing
Susan Gassett, Natick Soldier RDE Center
Acting Chair 2022
RA61 Appearance Retention
Renuka Dhandapani, Cotton Incorporated
Chair 2022-2024
RA63 Water Resistance
Kiarash Arangdad, ITG Burlington
Acting Chair 2022
RA75 Eval for End Use Performance
OPEN
Chair 2022-2024
RA104 Garment Wet Processing
OPEN
Chair 2022-2024
RA106 UV Protective Textiles
Pratik Ichhaporia, Intertek Consumer Goods
Chair 2022-2024
RA111 Electronically Integrated Textiles
OPEN
Chair 2022-2024
RA112 Thermal Analysis
OPEN
Chair 2022-2024
RA114 Moisture Management
Guy Smithurst, James Heal
Chair 2022-2024
About AATCC: AATCC is the world's leading not-for-profit association serving textile professionals since 1921. AATCC, headquartered in Research Triangle Park, NC, USA, provides test method development, quality control materials, and professional networking for members in about 50 countries throughout the world.