A.Celli Nonwovens partners with Tufropes for their unique hydroentangled nonwoven line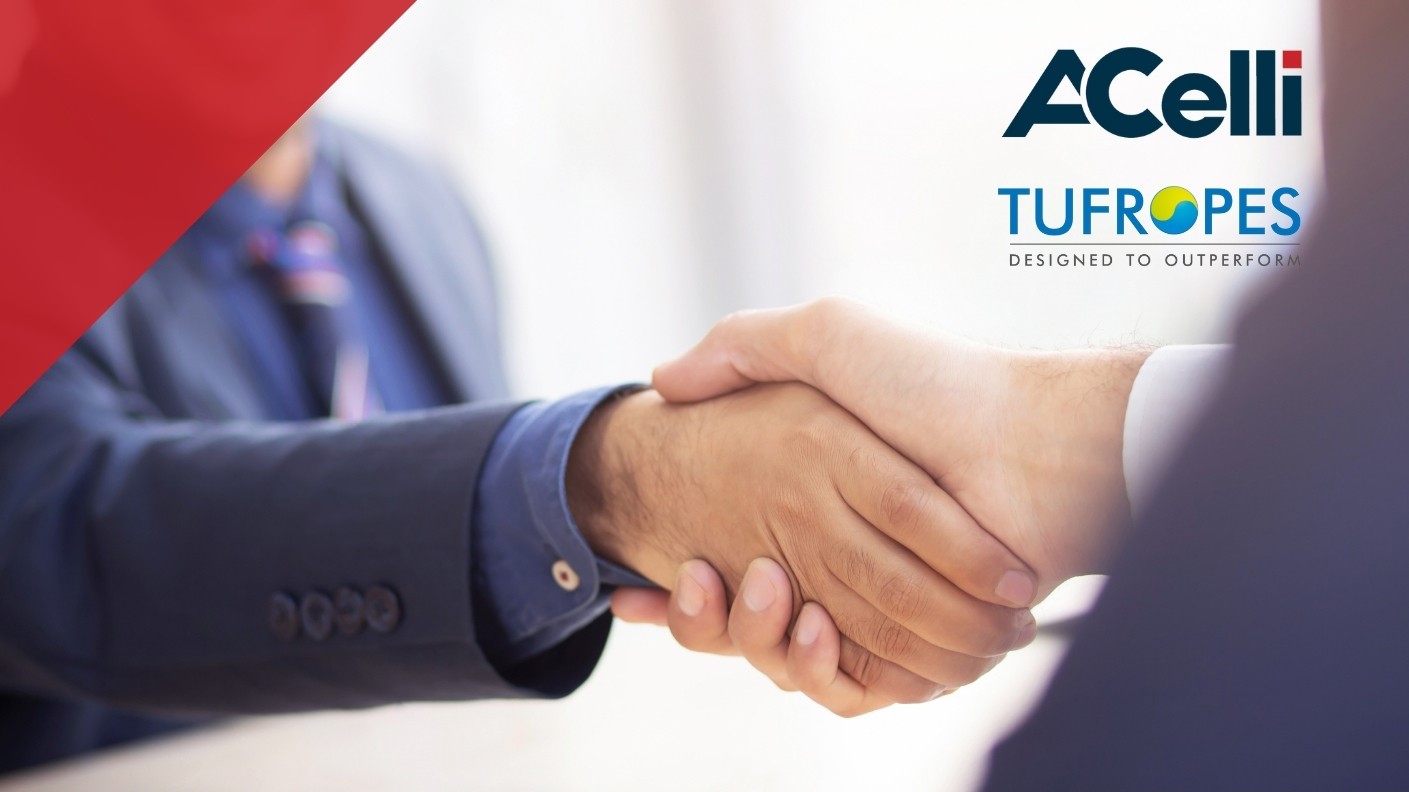 Porcari Lucca, Italy, September 16, 2021 – Tufropes, global leader for ropes and netting solutions, chooses A.Celli Nonwovens for supplying strategic technologies for their new patent-pending spunlace line.
This greenfield project, the first global industrial-scale line capable of producing five different nonwovens types, will be located in Gujarat, India. It is estimated that the line will be commissioned during the first quarter of 2022 and its high flexibility will give Tufropes the capability of producing any possible hydroentangled nonwovens, including the biodegradable, natural fibre, eco-friendly and high-performance ones.
"The A.Celli Nonwovens team stands out due to its deep knowledge and customer-centric approach. We wanted to invest in unique and cutting-edge technology and A.Celli brought our research team's imagination to life. We are delighted to have found the best partners in A.Celli to take our first step into a new business field" says Madhav Goel, Tufropes Promoter/Director.
Mr. Pranay Sahu, Tufropes Senior Vice President & Business Head (Nonwovens), says "We are delighted to partner with A. Celli: we shared our imaginations and our challenging requirements with them and A.Celli's team responded positively. We couldn't think of better solutions for this unique project".
TUFROPES – COMPANY PROFILE
Tufropes, founded in 1992 by Mr. Arun Goel, is a first-generation Indian company and globally amongst the top 5 companies manufacturing rope and netting solutions. With 28 years of experience, 5 manufacturing sites and over 2000 employees, Tufropes is a trusted partner serving numerous sectors such as marine, aquaculture, industrial, safety, sports, retail, defence and logistics. Their products are well recognized and appreciated in more than 84 countries around the world.