Are You Suffering Subscription Services Overload?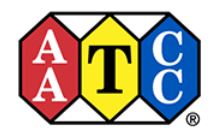 RESEARCH TRIANGLE PARK, N.C., USA, March 29, 2021—AATCC has just made things easier. No joking! Beginning April 1, 2021, the AATCC Textile Ultraviolet Calibration Standard (TUVCS) will be offered as an AATCC QC product. No more subscription required.
Our customer features are expanded and include:
Order on demand, directly from the AATCC website
Product ships immediately, no more waiting for bi-monthly subscription release dates
Product can ship with other purchases, allowing for order consolidation
Easier use of your shipper accounts
Comparable pricing to full year subscriptions service
Same great customer service
Same dependable product support
Some key information to note:
An individual TUVCS standard is still only valid for six months from the date it was released from AATCC. Products past their six-month expiration date are not supported.
Replacement standards will no longer be available. If your standard is lost or damaged, simply place an order for a new standard. You will get full six-month usage out of it as it will have its own expiration date.
No new subscription orders will be accepted after Mar 31, 2021. All new orders will be directed to the new ordering process. Current active subscription plans will be supported. Once the second subscription shipment is sent, renewals will transition to the new ordering process.
AATCC will send courtesy customer reorder reminders to support the change in ordering process.
Place your order for AATCC Textile Ultraviolet Calibration Standard today. Order information is available at https://www.aatcc.org/products/.
Ordering Contact: ordering@aatcc.org
Technical Contact:
Carry Gray | Technical Associate
Office: +1.919.549.3522
Email: grayc@aatcc.org
About AATCC: Founded as the American Association of Textile Chemists and Colorists (AATCC), the Association continues to evolve to meet the needs of those in the ever-changing textile, apparel, and materials industries. AATCC has served textile professionals since 1921. Today, the Association provides test method development, quality control materials, education, and professional networking for a global audience.
# # #